Frank Panabaker to be used as Polling Station for Federal Election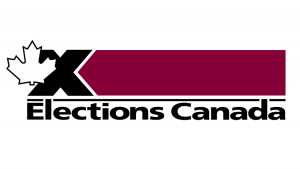 Monday, September 20, 2021 is our Federal Election and Elections Canada will be hosting polling stations at HWDSB sites. COVID-19 protocols limit the number of spaces that are available for polling sites. Only schools that meet the following conditions based on Chief Medical Officer of Health's guidance are able to participate:
Direct path to location of polling station;
There must be separate entrance(s) and exit(s); and
Must be able to keep students (including children in licensed child care centres co-located in schools) and staff separate from the public.
There are a total of 19 sites in HWDSB that are hosting polling stations on Election Day. In the past, polling stations were in 65-70 sites across HWDSB. COVID-19 protocols will be in place and Elections Canada will be supplying representatives to assist voters. The following sites will be polling sites:
| | | | |
| --- | --- | --- | --- |
| EDUCATION CENTRE* | AA GREENLEAF | ADELAIDE HOODLESS | AM CUNNINGHAM |
| DELTA | DR DAVEY | FRANK PANABAKER (ANCASTER SR) | LAKE AVENUE |
| MOUNT HOPE | QUEEN MARY | QUEEN VICTORIA | RA RIDDELL |
| RAY LEWIS | RIDGEMOUNT | RYERSON | SIR ALLAN MACNAB |
| SIR WILFRID LAURIER | TAPLEYTOWN | TIFFANY HILLS | |
*The Education Centre is the only site being used for advanced polling from 9 a.m. to 9 p.m. Friday, September 10 through to Monday, September 13. All other sites are required for September 20, 2021 only.
Statement from Dawn Danko, Chair of the Board, on HWDSB sites being used as polling stations:
"Accessible polling stations at school locations supports our community's ability to get out and vote. While we wish to support our democratic processes, we have significantly reduced the number of polling stations in schools this year to reduce risks relating to COVID-19. Schools with polling stations meet the requirements set by the Chief Medical Officer of Health, specifically, that members of the public not enter shared spaces with students or staff. We are confident that the public health measures and the location requirements allow us to safely provide school space as polling stations."
Updated on Tuesday, September 14, 2021.