Last Chance to Enter the Estimation Contest
Have you estimated how many candies are in the jar yet?  If not, you have until noon on Friday June 12th to do so!
Here are some photos of the jar: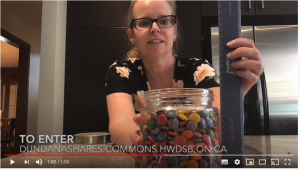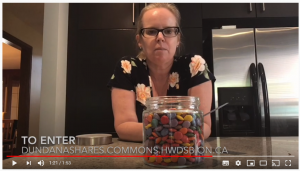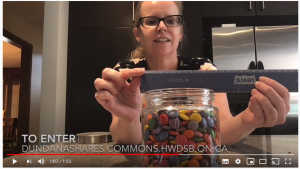 Once you have a good estimate, go to the dundanashares.commons.hwdsb.on.ca and submit your guess in the "Estimation Contest" button in the top right hand corner.
The Dundana student who guesses closest to the actual number of candies will win an e gift card to a book store to get started on your summer reading list!  Good luck!  Contest closes at noon on Friday June 12th and winner will be announced by 4 p.m. that day.
Or you can watch the video here:
Updated on Thursday, June 11, 2020.