Helping your child while they work at home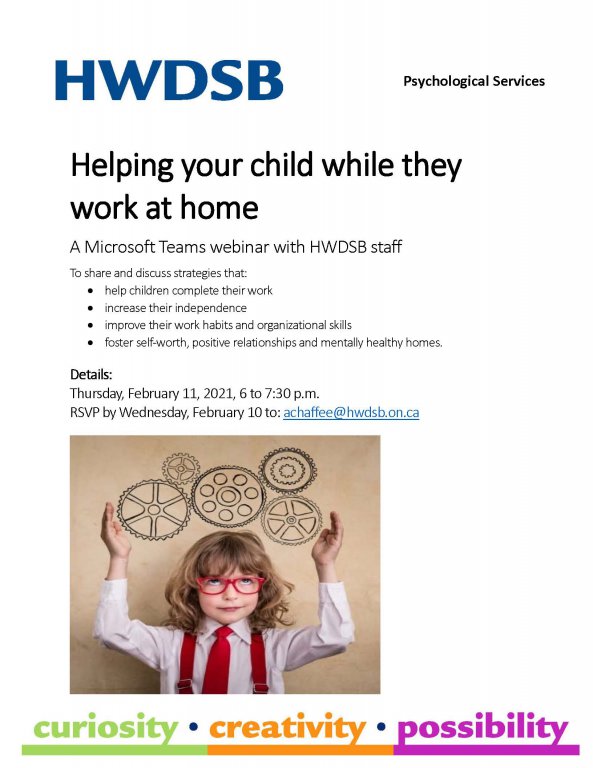 Families are welcome to attend this Microsoft Teams webinar with HWDSB staff.
Helping Your Child While They Work at Home – webinar flyer
To share and discuss strategies that:
help children complete their work
increase their independence
improve their work habits and organizational skills
foster self-worth, positive relationships and mentally healthy homes.
Details:
Thursday, February 11, 2021, 6 to 7:30 p.m.
RSVP by Wednesday, February 10 to: achaffee@hwdsb.on.ca
Updated on Tuesday, February 02, 2021.