Pizza Orders Term 3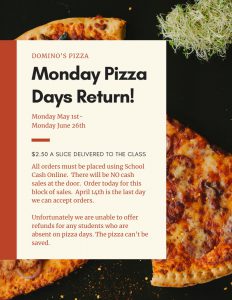 Hello Meadow Families,
The last day to order pizza for Term 3 (May 1st – June 26th) is Friday, April 14th (tomorrow!). All orders must be placed on School Cash Online. Late orders cannot be accepted, so get your orders in now!
Sincerely,
Your Ancaster Meadow Home & School Association
Updated on Thursday, April 13, 2023.