About
What's on this page?
Last updated on Monday, February 20, 2017.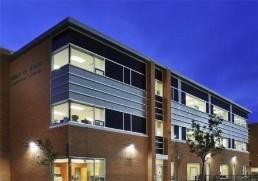 Prince of Wales Elementary School is a K-8 school located in Hamilton, ON, Canada.  As a newer school, Prince of Wales (or POW) offers a range of current technological teaching tools to its staff and students in their teaching and learning.  With a student population of approximately 700 students, POW is proud of all of our students and continues to work to build a positive learning environment and develop a sense of community inside our school, neighbourhood and city.
Effective September 23rd, 2013, HWDSB and POW will be enforcing the Safe Welcome Program.  To learn more please read the following letter that was sent home with students prior to the programs enactment.
POW Timetable
Period
Time
1
8:40 – 9:40
2
9:40 – 10:20
Nutrition Break #1
10:20 – 11:00
3
11:00 – 11:50
4
11:50 – 12:40
Nutrition Break #2
12:40 – 1:20
5
1:20 – 2:20
6
2:20 – 3:00
Dismissal
3:00