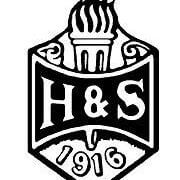 Our Mandate
OFHSA speaks for members across Ontario. Input and concerns are communicated by individual Home & School Associations, Home & School Councils and Home & School Regions to the board of directors for action.
Resolutions are presented by members at the Annual Meeting of the Federation. Upon adoption these resolutions become OFHSA policy. Federation responses represent the collective voice of members.
Our Mission Statement
The Ontario Federation of Home and School Associations, a province-wide network of dedicated members, is committed to informed and proactive involvement in our homes, our schools and our communities, to obtain "The Best for Each Student".
Our Belief Statement
We believe parents and guardians are willing and active partners with those delivering education programs and services.
We believe "Home & School" at all levels is an advocate for the students in the public school system.
We believe co-operative and healthy environments in the home, the school and the community are necessary for the development of each student.
We believe local, provincial and national networking is essential.
We believe effective communication is critical.
 To promote the welfare of children and youth.
To raise the standards of home life.
To promote the care and protection of children and youth.
To foster co-operation between parents and teachers, in the training and guidance of children and youth, both during and after the school period.
To obtain the best for each child according to his physical, mental, social and spiritual needs.
To give parents an understanding of the school and its work and to assist in interpreting the school in all its aspects to the public.
To confer and co-operate with organizations other than schools which concern themselves with the care and training of children and youth in the home, the school and the community: and with the education of adults to meet these responsibilities.
To foster high ideals of citizenship and to promote through educational means international goodwill and peace.
Contact
Please find information about Home and School Association.
Updated on Monday, May 14, 2018.