Message from the Principal
Welcome to A.M. Cunningham School. It is a pleasure to join such a warm and inviting school community.   I have taught and learned in a variety of our schools all over the board, most recently from Waterdown, where I had the pleasure of starting up a French Immersion program. Before becoming an Administrator, I worked as a Program Consultant as well as a Resource teacher in the Board. Needless to say, I've been at HWDSB for many years, but am looking forward to many more in my career. I look forward to learning alongside the staff, students and Cunningham community members.
As the school Principal, please know that I have an open-door policy to parents and students. If you have a question about the school don't hesitate to contact me. If you have a question about your child or their classroom please connect with the teacher first.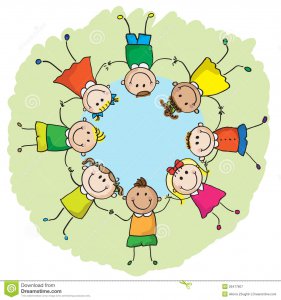 A.M. Cunningham School staff recognize the importance of the partnership between the home and the school. This partnership is vital in establishing consistent patterns of appropriate behaviour and self-regulation in our children. We believe that the school environment should be positive and supportive and that interactions should be based on an attitude of mutual caring and respect.
Please share some of your expertise of the Cunningham school community. What are you proud of?
Thank you for entrusting us with your child,
Ms. George
Principal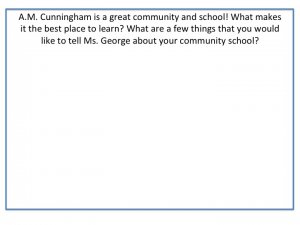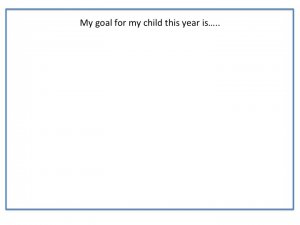 Updated on Tuesday, September 12, 2017.