Growing Together 2022
Growing Together is a community education guide for parents, children and youth listing courses, groups and workshops available in Hamilton from May to August 2022. Offered by a variety of local community agencies, the programs and services published in this guide are designed to help parents, children, youth and others learn new skills to better meet the challenges facing today's families. Please direct any questions about a particular listing to the listing contact in the program description.
The digital guide can be found here: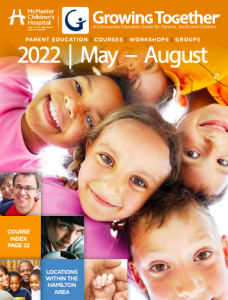 Updated on Tuesday, May 17, 2022.