Camp Kidaca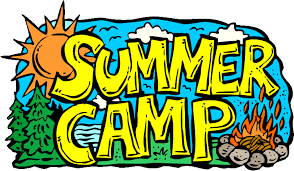 The City of Hamilton Camp Kidaca opens their registration for camps this Friday March 25th.
Online Registration begins at 8 am on Friday, March 25, 2022.

Email address is required for all online registrations.

Immediate confirmation upon completion of registration. Available 24 hours a day, 7 days a week.

Campers with disabilities or who require additional support in order to integrate and participate in Camp Kidaca programs must contact accessiblerec@hamilton.ca OR call 905-546-2424 ext. 6475 to register.  Please see information below on Tween and Teen Connections Camp or the Camp Kidaca Support Program

Review/create your account in preparation for registration. Watch our online tutorials and familiarize yourself with the website prior to registration day.

Existing registrants – Log in to review your contact information. Ensure all your family members are displayed under your account

Payment Options – Visa, Visa Debit, Mastercard

Questions about registration? Visit www.hamilton.ca/recreation or contact Recreation customer service  at 905-546-3747 or recreation@hamilton.ca
Updated on Tuesday, March 22, 2022.