Kindergarten Blog
Our Blog is Ready!!! Thanks to all of the parents who sent in their e-mail addresses.
Please note that our blog is secure and you will need a password to access it.
We ask that you please keep this password confidential.
In order to access the blog, please visit:
a link can be found on the "About" page
About Page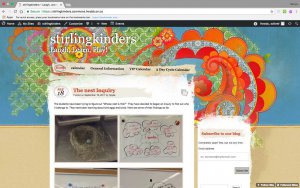 Updated on Monday, September 18, 2017.