September 30th – Orange Shirt Day (Canada's National Day for Truth & Reconciliation)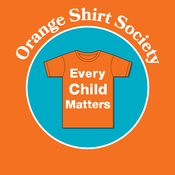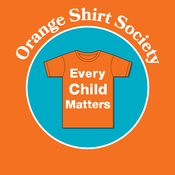 "September 30th has been declared Orange Shirt Day annually, in recognition of the harm the residential school system did to children's sense of self-esteem and well being, and as an affirmation of our commitment to ensure that everyone around us matters." – Orange Shirt Society
On September 30th, we wear Orange Shirts, if able, to create awareness about the impacts of the Indian Residential Schools forced up Indigenous children from 1831 (Mohawk Institute in Brantford) to 1997 (Kivalliq Hall in Rankin Inlet). Orange Shirt Day – National Day for Truth & Reconciliation was inspired by the experiences of Phyllis Webstad, who attended the Williams Lake Residential School. Phyllis is Northern Secwpemc (Shuswap) from the Stswecem'c Xgat'tem First Nation (Canoe Creek Indian Band).
There were 139 Residential Schools during this time. Residential Schools were created to strip Indigenous children of their culture (language, customs, beliefs), which created trauma to children, their families and their communities. Too many children suffered abuse and neglect as well, and too many lost their lives as a result. Intergenerational trauma was created within Indigenous communities and exists today.
Families could consider supporting Indigenous orange shirt creators (and businesses who donate their orange shirt profits to Indigenous-led initiatives). Visit this link for suggestions.