Talent Show forms – handed out Tues., June 8th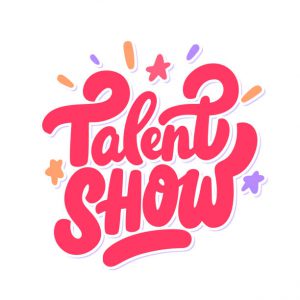 We are very excited to be offering Grades 3-6 students the opportunity to participate again in our annual "Rousseau's Got Talent" talent show!
Our talent show will be presented to Rousseau students & staff only, on Wednesday, June 28th during instructional time. This will be a mixed-cohort event in the school gym. Please reach out to your child's classroom teacher if a mixed-cohort event is not right for your child at this time.
The Talent Show process will be a wonderful way for students to hone their performance skills (even if they are ultimately not chosen to perform in the show), and practice taking risks & responsibility. The performance will help to build school spirit and inspire a love for performing arts at Rousseau!
On Tues., June 8th, there was a meeting held at break time for all grade 3, 4, 5, 6 students interested in auditioning. Students were informed of this meeting on morning announcements & reminded ahead of time. Students took the responsibility to show interest, by attending today's Break 2 meeting. We had a great turn out!
Students who attended today's meeting are taking the initiative to bring home an information letter. The letter includes a calendar with all the important dates. Parents/Caregivers are asked to sign and return only the bottom portion of this letter by the specified date —  if their child has permission, and is prepared to participate in & be present for all parts of the process (audition, "run through", performance). **Students should be sure to review the "Audition Tips" section under the calendar**
Parents of students who were absent from school during Break 2 on June 8th may reach out directly to Ms Fawcett (mfawcett@hwdsb.on.ca) for an information letter.
Good luck to all of the Rousseau auditionees! We're proud of you already!
Mrs. Bennett, Mrs. Bishop & Ms Fawcett
Updated on Wednesday, June 08, 2022.