Black History Month Community Resources
Black Canadians continue to shape Canada throughout history with the many achievements and contributions, while fighting for inclusiveness, equality and challenging racism.  Please join Black History Month in Hamilton A Walk Through Time-A virtual experience of Hamilton's Black History database.
Tuesday February 1 (12:00-1:00 pm) LIVE Event
http://tiny.cc/bhmhamilton
Government of Canada-Black History Month Resources 2022-Visit the Government of Canada website in February for a new digital toolkit and more.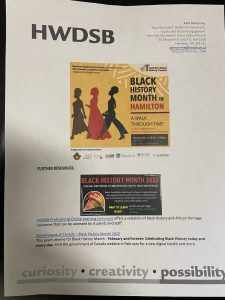 Updated on Tuesday, February 01, 2022.