Orange Shirt Day September 30, 2021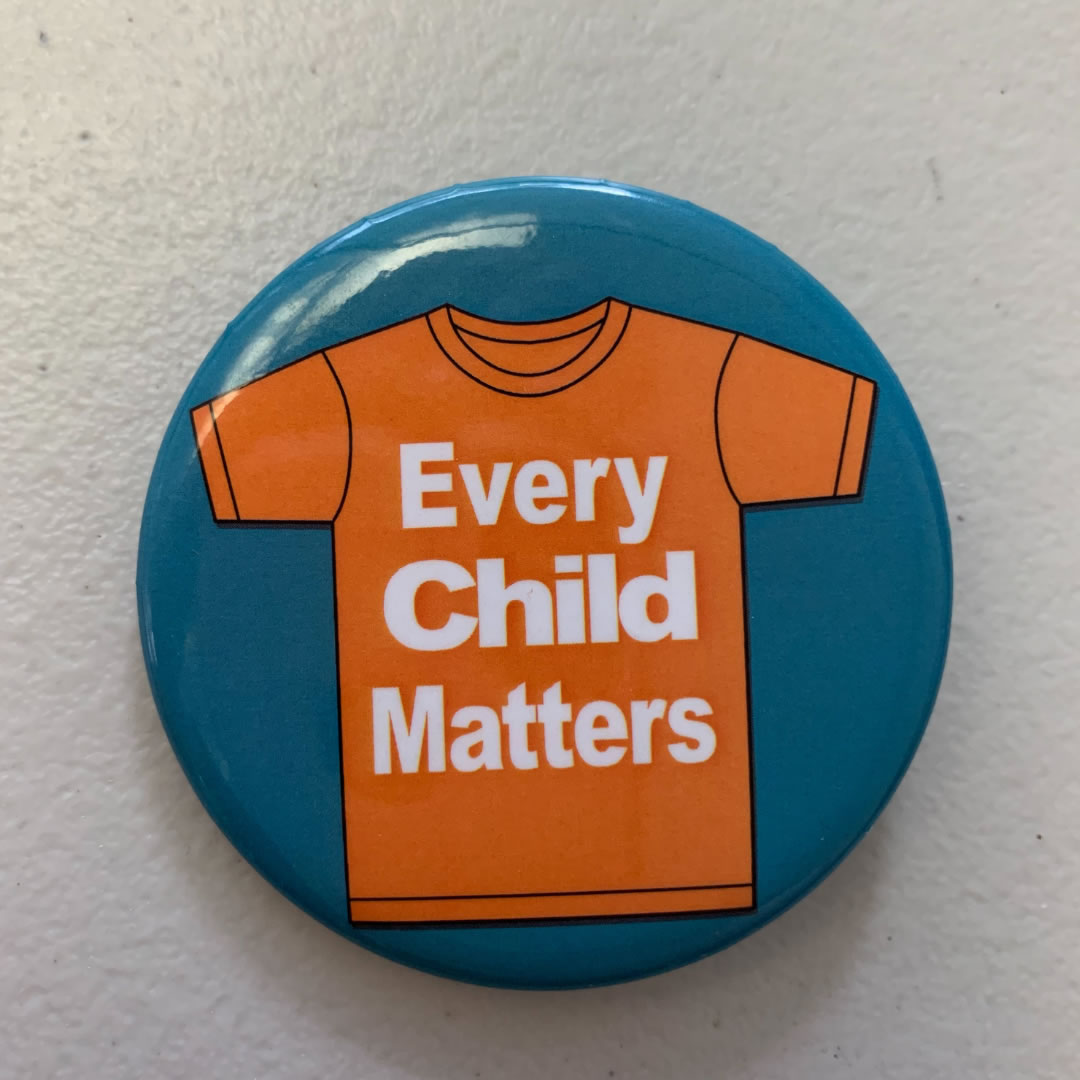 🧡🧡🧡🧡 Orange Shirt Day – t-shirts for families 🧡🧡🧡🧡
Rousseau staff looks forward to sharing learning about Residential Schools this month in age appropriate ways, and to embedding learning about Residential Schools, Treaties, etc. into student learning on an ongoing basis where possible at any time of the year (social studies, math, language, etc.) as part of our efforts towards education and Reconciliation.
Orange Shirt Day is fast approaching on September 30th, and families may be looking for Official Orange Shirt Day T-shirts or more local Indigenous creators that are offering orange shirts for sale. The following list can be used for families to contact official suppliers or other local/Ontario creators directly and will be updated as more links are available. Timelines are very tight, and shirts may or not be available before Sept. 30th — families should communicate directly with websites/creators to confirm all details.   Orange shirts in support of "Every Child Matters" can be worn any day of the year.
If you have links or contacts to Indigenous creators making orange shirts, please contact Ms Fawcett  mfawcett@hwdsb.on.ca so that they can be added to our list of resources.
Nikki (Brantford — order by Sept. 26 for Orange Shirt Day)
Proceeds to Woodland Cultural Centre for the Orange Road Home Campaign
gogoglamourgurl@gmail.com
T-shirts $25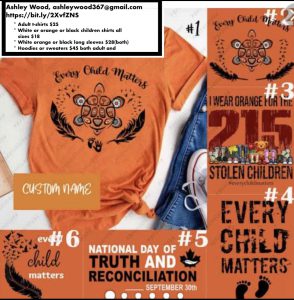 Ashley Wood (Hamilton pick-up) – 5 designs
Adult t-shirts $25
White or orange or black children shirts all
   sizes $18
White orange or black long sleeves $28(both)
Hoodies or sweaters $45 both adult and children available
The Link Clothier – 123 King George Road in Brantford. Tuesday- Friday 11-6 pm
Children's & Adult sizes Tshirts $25 Hoodies $50
ALL PROFITS going towards the Save The Evidence Campaign at the Woodland Culture Centre in Brantford ON.
Nikki Moon (North Bay – 3 day shipping)
Proceeds to a North Bay mental health & addiction community supportts
OFFICIAL Orange Shirt Society tshirt
Langley, B.C.
MAY ARRIVE AFTER SEPT. 30
Kit & Kaboodle (store), Williams Lake, B.C.
OFFICIAL Orange Shirt Society tshirt
MAY ARRIVE AFTER SEPT. 30
Updated on Monday, September 20, 2021.