Donate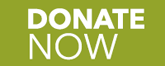 Ways to support
1. The Hamilton Foundation for Student Success Endowment
Working with the Hamilton Community Foundation, the Hamilton Foundation for Student Success seeks endowment funds to strengthen the financial stability of the foundation as a whole and create more unrestricted revenue streams. An endowment demonstrates the long-term mission of the foundation. For more information on how to contribute to the endowment or build your own, please make contact the Foundation at foundation@hwdsb.on.ca or 905-527-5092 ext 2436.
2. Student Barrier Fund
Many students in Hamilton are facing an uphill struggle just to have the same learning environment as their peers. They often cannot take advantage of the extra-curricular, music lessons, sporting groups and clubs. As a result these students miss out on the developmental benefits these experiences can provide. Poverty predicts educational outcomes. The Student Support Fund addresses these issues and helps to level the playing field by supporting and funding these basic educational needs.
Visit the Student Barrier Fund Campaign page for more information.
3. School Support Grants
School Support Gants encourage the development of unique and creative educational experiences that allow schools to enrich student achievement, while at the same time alleviating the financial burdens placed on teachers.
Visit the School Support Fund or Programs for more information.
4. Honouring a Loved One
Donations to your favourite cause in lieu of gifts are becoming more and more popular and there are a variety of methods including: in lieu of a gift, in honour of a retirement or in memory of a lost loved one or friend.
5. Life insurance and bequests
Planned giving allows you to express your personal values by integrating your charitable, family and financial goals. Making a planned charitable gift usually requires the assistance of the charity's development professional and a knowledgeable adviser such as an attorney, financial planner to help structure the gift.
Planned gifts can provide valuable tax benefits and/or lifetime income for you and your spouse or other loved one. The most frequently-made planned gifts are bequests to charities, made through your will.
Donors should seek charitable gift planning advice from professionals with integrity, expertise, and experience in law, investments, property, tax, and charitable transfers in order to assure both the technical merits of the transfer and the philanthropic quality of the gift.
6. Donate to a school
There are so many more things we can do to support students, enhance curriculum and create innovative programming in schools, but there never seems to be enough resources. If you donate to a school you are giving them a tremendous opportunity to go above and beyond current programming. Your donation should be sent to the Foundation Office in order to receive a tax receipt with a note directing the donation to the school.
Learn more about HWDSB Schools.
7. Participate in an event
Our event calendar includes the Annual Foundation Breakfast and the Foundation Golf Classic. Events are great team building and networking opportunities for you and your staff. They also assist our efforts to raise funds for operational needs and unrestricted funding that can be dedicated to our programs.
What is the Best Method for Me to Donate?
Once you decide where you would like your philanthropic dollars to go, you can then choose the method that best suits your needs that can include: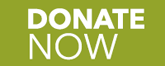 HWDSB Privacy and Information Management
Information Management Directive