Central Weekly Update – April 24-28, 2022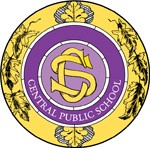 Dear Central families,
Please be sure to mark Tuesday, May 31, 2022 from 4-6pm in your calendars. Although we are unable to host our yearly cultural potluck event due to restrictions we are planning a Parent/Guardian Engagement Event on May 31, 2022 from 4-6pm. Details will be coming home in a Memo to all families soon asking families to indicate if they will be attending, asking if you require childcare and to specify what language you speak so we can be sure to have interpreters on site for the evening. This will be an opportunity to interact with other families, share some of your thoughts and ideas and ask questions about school related issues. We will have interpreters in all languages, a licensed daycare provider and light refreshments. Please plan to join us!
A reminder that this Wednesday, April 27th, is Office Administrator Appreciation Day.  Please join me in expressing our appreciation and gratitude for all that Ms. Reid and Ms. Gaston do for our students, staff, families, community and for myself. We are so fortunate to have such an outstanding office admin team. A huge thank you to both of you!
Please be sure to continue to complete daily screenings and have students stay at home if they are ill. We also strongly encourage that masks continue to be worn by all individuals on site. We continue to encourage hand hygiene, conducting lessons outdoors where possible and have been sending students that become ill at school home as soon as possible.
We acknowledge that Ramadan began on the evening of April 2, 2022. Please be sure to reach out to your child's teacher or the school office (905 522-9690)  if there is anything that we need to take into  consideration as many individuals/families approach this holiday differently and we are more than happy to support with any accommodations needed . Thank you.
Due to our limited space we will continue to ask all visitors to buzz in at the entrance and wait for one of our office staff to come to greet you. Those that need to enter are not required to wear masks, but will be offered a mask upon sign-in and strongly encouraged to wear one while in schools in order to align with Board of Trustees direction. Visitors include anyone who is not a staff member or student: volunteers, spectators, third party service providers, and contractors.
Please note that under current federal regulations, all individuals exempt from quarantine who are returning from international travel continue to be required to wear a mask in all public spaces for 14 days after their return to Canada.
Masks are also required under certain conditions under the updated screening rules, and families are reminded to continue screening daily.
A reminder that our Public Health Nurse is available to consult with us if needed. Please reach out to your child's teacher if you have any questions for our Public Health Nurse.
Here are some of the  COVID-19 related City of Hamilton webpages that you may find helpful.  Please note that you can press on the
 button and then each webpage can be translated into 1 of 51 languages.
School Planning COVID-19 – https://www.hamilton.ca/coronavirus/school-planning-covid-19
COVID-19 Resources for Parents – https://www.hamilton.ca/coronavirus/school-covid-19-resources-parents
Child and Youth Mental Health During COVID-19 – https://www.hamilton.ca/coronavirus/child-and-youth-mental-health-during-covid-19
Please also note that if there are school related COVID-19 questions you can still call:
A reminder that our School Council meets regularly and all parents/guardians are welcome to attend. Our next meeting is Tuesday, May 3rd, 2022 at 7:00pm and will be on MS Teams. Please contact the school at 905 522-9690 or email the school at central@hwdsb.on.ca to request an invite to the meeting.
The school council is comprised of the principal, teacher, parent, and community representatives.  The purpose of school council to discuss any updates and plans regarding school programming and operations.  This includes updates from the principal and the teacher representatives.  We also discuss the current goals of the school council, including fundraising initiatives, school improvements etc.  Elected members of the school council are allowed to vote on decisions being made, but anyone is welcome to attend meetings in order to stay informed on what is happening at Central.  This is also an opportunity to give feedback, ask questions, or raise concerns regarding the overall operation of the school. If you have a specific question you would like to ask or would like to be discussed at our next meeting, please email the principal to have this item added to the school agenda, or contact one of the school council representatives listed on the 
website
.
Please note, school council meetings deal with broad curriculum, operational, and facilities issues.  We do not deal with concerns related to specific situations or concerns related to individual students, staff etc.  If you have a specific concern about an individual or a particular situation, please speak to your child's teacher directly, or contact the school at 905 522-9690 to discuss your concern. 
We would like to invite all parents the option of attending the remaining school council meetings for the 2021/2022 school year.  The remainder of the meetings will be held on MS Teams on the following dates:
Tuesday May 3, 2022 – 7pm
Please contact the school at 905 522-9690 or email the school at central@hwdsb.on.ca to request an invite to the meeting.
If you are unable to attend the meeting, minutes are posted on the school website https://www.hwdsb.on.ca/central/school-council/ 
Please continue to check your emails for updates from the school and register t0 receive updates on our school website at https://www.hwdsb.on.ca/central/
To protect our school community from COVID19, our emphasis going forward will be on rigorous screening. The updated screen is attached and linked here:
Please reach out to your child's teacher or call the office at 905 522-9690 if you have any questions or concerns.
Thank you to all families for ensuring safety and exercising caution in our parking lot which becomes a very busy area during arrival and departure. As we have families that need to park in our Accessible Parking spots to drop off students please be sure to not park in these designated parking spots and do not block other vehicles in. If you are dropping off or picking up students  please be sure to do so as quickly and safely as possible. Drive in  from Bay St. and make an immediate right turn and follow a circle around the parking lot as it is one way traffic only. Drop/pick up students, make sure that they get to the playground/to your vehicle safely and then circle around the parking lot to exit on Bay St..  Please avoid backing up as this creates a lot of congestion and can be unsafe as many students enter the school through the Bay St entrance. Dismissal is at 3:05pm so please be sure to be at the school to pick up your child or children on time.
Please contact the school using SafeArrival   (click for instructions) to report student absences or if you need to pick up your child from school early for an appointment. If you require assistance accessing the SafeArrival app please contact the school at 905 522-9690. We are unable to release students before the dismissal bell unless you have entered the dismissal in Safe Arrival.  Thank you to Ms. Gaston, our office assistant for all of her support with monitoring student attendance and calling families to ensure the safety of all of our students on a daily basis. This is a big job and takes up a lot of time in the morning so please assist us by using the Safe Arrival app or phone number to report absences. Contact the school if you require support with this. Thank you. 
A reminder that our school day starts promptly at 8:45am. If students are arriving late they must enter at the parking lot doors by ringing the doorbell and waiting for a staff member to escort them to class. If you are late, please do not send children in without calling the office and do not drop off in the  Kindergarten area as we must ensure supervision of all students at all times and we do not want to  disrupt the learning of the other classrooms or take staff away from their supervision and teaching responsibilities. Please be sure to connect with your child's teacher if there are any concerns about your child while at school. You can do this by setting up an appointment with your child's teacher in person, through email or by contacting our office at 905 522-9690.
Thank you,
Mr. Carey, Principal Central Elementary
Updated on Sunday, April 24, 2022.