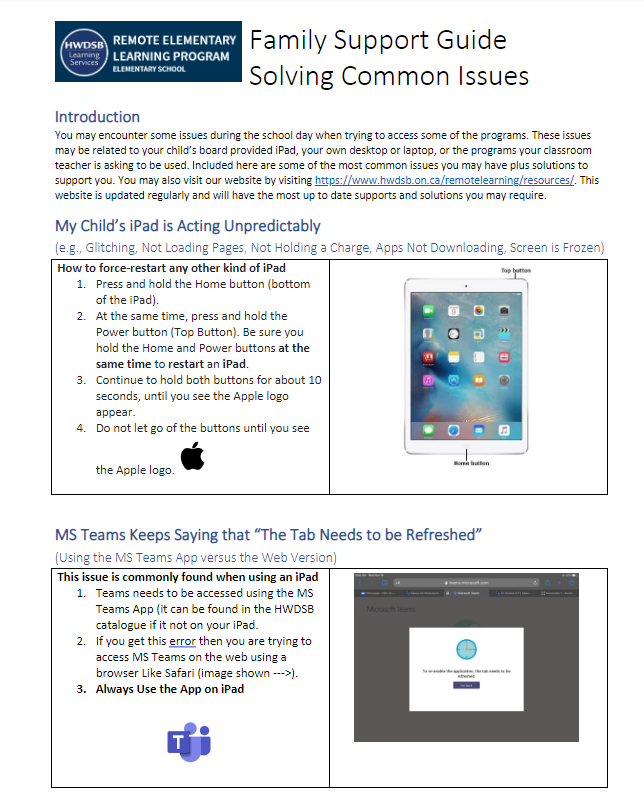 You may encounter some issues during the school day when trying to access some of the programs. These issues may be related to your child's board provided iPad, your own desktop or laptop, or the programs your classroom teacher is asking to be used. Included on our support website are some of the most common issues you may encounter plus solutions to support you. ​
Download the Family Support Guide:
To access more topics, click the "Resources" tab at the top of this page or click "I Need Tech Help" from the links to the left on the Resources page or drop-down menu.
This website is updated regularly and will have the most up to date supports and solutions you may require.
Updated on Sunday, January 03, 2021.