September 3, 2020
Welcome back!  We are almost ready to have all our wonderful Yorkview family back in the building.  Staff have been working hard to make the transition back a smooth one. Most of our students are returning in school, only 19 opting for remote learning, so we are very excited.  We look forward to seeing our students soon!
Please read the attached Yorkview plan for school reopening carefully.  If you have any further questions, please don't hesitate to get in touch!
Yorkview Site Specific Plan for parents, guardians and caregivers
Yorkview Boomerang Lunch Program letter to parents
September 8, 2020
Yorkview Welcome Back Parent Letter
October 5, 202o
Please join us virtually for our first school council meeting on Monday October 19th at 6:30PM over Zoom.  The agenda and link will be sent out next week.
Please see the attached letter for details.
September 2020 School council nomination letter
New information regarding student Covid-19 screening will be sent out to parents today.  Staff screening requirements remain the same.  Your children have adjusted well to the new routines and procedures put in place since school began September 14th.  Please continue to reinforce our procedures at home.  We try and keep things simple, focusing on the 3Ds–distance, disinfect (before and after use), do not share.  This layered approach is necessary.  Hand washing continues to be the primary method of infection control, not only for the Covid-19 virus but for our upcoming cold and flu season.
We look forward to virtually meeting on October 19th!
October 15, 2020
Please check back on Monday for the link to our virtual school council meeting on October 19th from 6:30-8:00PM.  Review the attached agenda, bylaws and handbook.
School Council Handbook – revised Sept 2020
Yorkview School Council Meeting Agenda Oct 19 2020
October 25, 2020
Reorganization
This school year has presented unique challenges to Ontario schools, as well as new options for students to learn in-person or remotely.
Each fall, HWDSB reviews elementary student enrolment in schools, and reorganizes staffing if actual enrolment differs from spring projections. It is normal for student enrolment to fluctuate a little.
This year, the fall reorganization is more widespread due to the in-person/remote option for students, as well as the ongoing need to meet provincial class size requirements.
HWDSB schools have undergone an unprecedented reorganization based on current enrollment in the bricks and mortars locations vs remote learning.  Fortunately Yorkview has enough students in our bricks and mortar location to have not been touched by reorganization of teachers and DECEs.  We will keep all the staff we currently have.  Some parents will get a letter regarding a class change as we accommodate our Before and After Care students into appropriate cohorts.  You will receive the letter this week if these moves effect your child.
Halloween
Halloween is a tradition that many families take part in.  Please recognize that some do not, especially this year.  Whatever you and your children choose to do, is acceptable.  If you are choosing to have your children wear a costume to school on Friday October 30th, please read the following very carefully.
Students can wear costumes to school as per prior years practice (e.g., no weapons, no costume masks that might impede vision, no inappropriate images, etc.
Students choosing to wear a costume must come to the school already wearing the costume and keep the costume on for the entire duration of the day and be able to participate in the activities of the class for the day, such as physical education and daily physical activity
ALL Student costumes must be able to accommodate a face covering as per COVID requirements.  The same protective mask that students wear daily to keep themselves and others safe, is required to be worn all day with their costume
Students must be able to manage all parts of their costume independently
No costume parades are permitted so we will not be having one this year
No in-person assemblies are permitted
No sharing/distributing food or drink is permitted so please do not send any treats for the classrooms
Students and staff must maintain safe practices including physical distancing and hand hygiene
October 30, 2020
Please welcome Mrs. Wilson to the office as Mrs. Cochlin is away.  When you email your questions yorkview@hwdsb.on.ca she will be responding and can assist with any issues you may be having getting on the parent portal.  You are now able to update information yourself in the portal as well as complete any necessary attestations after your child's absences.
This school year has presented unique challenges to Ontario schools, as well as new options for students to learn in-person or remotely.
Each fall, HWDSB reviews elementary student enrolment in schools, and reorganizes staffing if actual enrolment differs from spring projections. It is normal for student enrolment to fluctuate a little.
This year, the fall reorganization is more widespread due to the in-person/remote option for students, as well as the ongoing need to meet provincial class size requirements.  Fortunately our enrollment at Yorkview has remained stable.  We lost 2 children to remote learning and gained 2 children coming back into the building.
Specifically, at our school, the reorganization will mean that Ms. Blaskivich will be leaving us and a new DECE, Ms. Gupta, will be taking her place.  Many permanent DECEs throughout the system had to be placed into postings that are currently being held by Long Term Occasional staff such as Ms. B.  We are sorry to see her go but know we will see her around Yorkview halls on a temporary basis from time to time.  Ms. Gupta is an experienced DECE joining us from Holbrook School where they are very upset to be losing one of their very cherished staff members.  These changes will take place on Tuesday November 3rd, although Ms. Gupta will join us Monday November 2nd to transition.
As always, our team of dedicated educators will work with you to ensure your child is well cared for and experiences educational success.
Halloween was a success! You will receive pictures from your child's classroom teacher so everyone can see the wonderful costumes of the day!
Please return the signed portion of your child's progress report as soon as possible.  Thanking you in advance!
November 5, 2020
Please continue to screen your children before they come to school daily.  We thank you for your diligence in keeping everyone healthy and safe.  If students are returning after an illness, please remember to complete the attestation form before they return–it can be found in the parent portal or you may access it here Attestation for return to school after illness OR self isolation
Have look at some of the fall art adorning the hallways of Yorkview!  Teachers are hard at work trying to provide a variety of experiences to students indoors and outside.  Just a reminder that there's no bad weather, just bad clothing:)  Please ensure that your child is dressed for the weather and time outdoors, no matter what the temperature.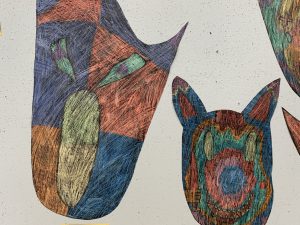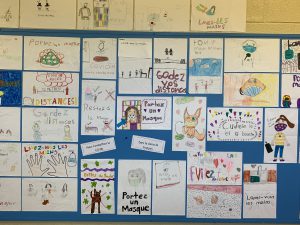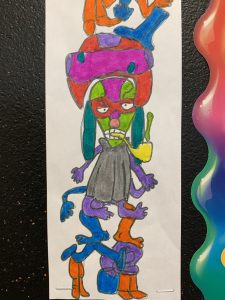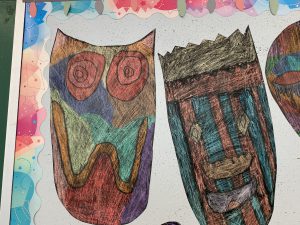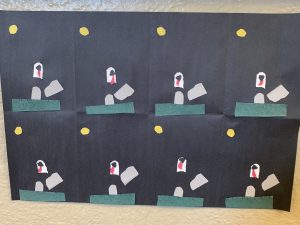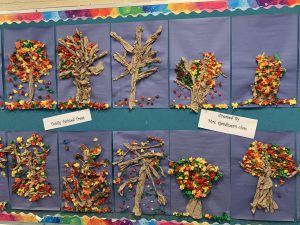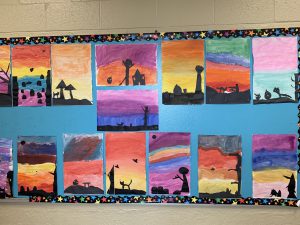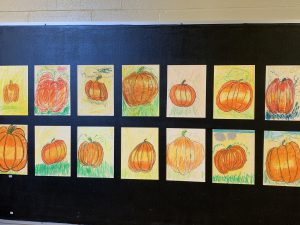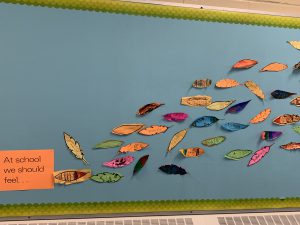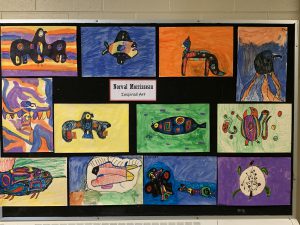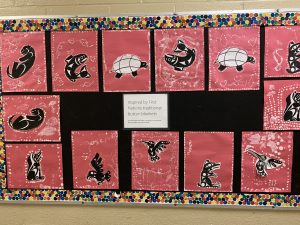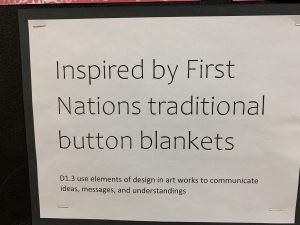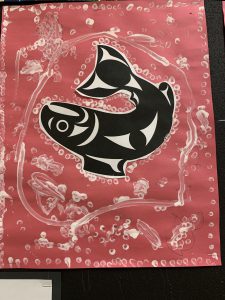 November 12, 2020
Dear Parents and Guardians,
I am writing to inform you that as of December 7, I will be transferring from Yorkview to serve as System Principal, Equity for HWDSB. My last day as Principal of Yorkview will be Friday, December 4. I have thoroughly enjoyed my time at Yorkview and will miss the students, staff and families that I have come to know so well.
I know that the staff and community will join me in welcoming Ms. Laura Barkiw, who will serve as Principal at both Yorkview and Dundas Central Elementary Schools. The two schools will remain as separate schools with respect to operations, staffing and school councils.
Ms. Barkiw will be joined by Ms. Suzana Milinovich, who will serve as Vice-Principal and on-site administrator at Yorkview beginning December 7. Both Ms. Barkiw and Ms. Milinovich bring a wealth of experience and will provide outstanding leadership to ensure that Yorkview continues to be a safe, caring learning environment for all. I will be working with both school leaders over the next few weeks to ensure a smooth transition.
Thank you to everyone, staff, students and families, for your support and encouragement over my last year at Yorkview. I would like to wish you all well in your future endeavours.
If you have any questions or concerns regarding this information, please feel free to contact me at the school.
Sincerely,
Michelle Rodney-Bartalos
Principal
November 12, 2020
I hope you had a chance to read the principal announcement in the post.  It's bittersweet news for me, as I have thoroughly enjoyed my time with my incredible Yorkview family.
This picture from Mr. Puppa's grade 5 class sums up all we have been feeling since September. Enjoy!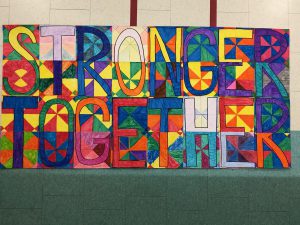 November 14, 2020
This is a repost as some people didn't see it before.
Thank you for helping make Yorkview a safe and welcoming environment.  The Yorkview site specific plan sent out in September is still in effect.  Please remember that our school yard is considered part of the school.  We have been noticing some students and adults entering the property without masks.  Please adhere to our procedures which are put in place to keep everyone safe and healthy.
Also, remember students are outside in all kinds of weather and the temperature may vary throughout the day.  They should have extra clothing with them in case of temperature drops or there is rain/snow.
Just a reminder from our plan:
Access to the school will be very limited for parents and visitors. Contact the main office by phone before coming to the school to speak with a staff member or pick up a student.  Please do not try to communicate with staff on the playground while they are supervising.
Continue to communicate with teachers and the principal through phone and email. Contact the school at 905-628-8212 to speak with a teacher or Ms. Rodney, the principal.  Mrs. Wilson, in the main office, may also respond to your request.  Please check our school website at yorkview@hwdsb.on.ca as well as your child's communication bag (younger students) or agenda (older students) for any updates that may come home.

If you need to communicate with your child's teacher please email or call.
Yorkview school parking lot is CLOSED to visitors, and for student drop off and pick up at all times.  ONLY STAFF may use the parking lot. 
Active transportation (walk/bike) is encouraged to reduce the amount of traffic at the start/end of the day. Please do not ride through the parking lot or have your children ride through the parking lot.  Use the sidewalks if coming from Cameron Avenue.
Parents driving their children to school are encouraged to drop and walk at a location near to the school, along Cameron Avenue outside of the designated bus area, and along the North side of McKay Rd. Please be aware of parking/stopping bylaws surrounding Yorkview. There are no safety or bus patrollers at this time, so please ensure your child safely crosses the street if needed before saying goodbye at the edge of the school yard. 
Parents are asked to drop their children off at the outside perimeter of the school yard, rain or shine, sleet or hail…we are not permitted to enter the gym because it would mean mixing cohorts.
When students enter the school yard, they are to proceed directly to their designated class location on the black top and line up. Each class line up area will be marked and safely distanced from other classes.  Teachers will meet their classes at their lines and walk them to their entry door.  Each class will have their own entry and exit door to prevent cohorts from mixing.
There will be no use of the play equipment, sand pit or yard before and after school; please exit the school yard immediately after leaving or collecting your child, and help your child to understand that they are to go directly to their line before school, and directly off of the playground after school.
Students/parents must physically distance (2m) from other families/staff while on school property.
Adults must wear face coverings while on school property.  If you choose not to wear a face covering, please do not enter our school property.
At the end of the day, students K – Gr. 3 will be dismissed directly to parents from their outdoor designated class location.  Please stand at the perimeter and make visual contact with the classroom teacher from there.  Classes will be outdoors as much as possible, and pick up may begin at 2:35PM; at the 2:45 bell, all teachers except the duty teacher will re-enter the school.
Upon dismissal, students must leave school property in a timely fashion.
Students in the YMCA before and after school programs will enter the school in the mornings using the front portapac door (the door closest to the YMCA), to the left of the kindergarten door.  This will also be the door for parent pick up at the end of the school day.  YMCA students and parents will not use the main school doors in the morning or the afternoon. Please adhere to the ENTER and EXIT signs.
Please join us Monday November 16th at 6:30 for the school council virtual meeting.  Visit the school council page for the agenda and link.
November 16, 2020
The Readiness for Distance Learning Survey was first launched on Friday, November 6 and the deadline has been extended to Friday, November 20, 2020 at 11:59 PM.
Please visit FORMS in the Parent Portal and look for the Readiness for Distance Learning Survey. Please complete one per child in your household.
In the event you do not have access to the Parent Portal, you should contact your school's Office Administrator.
A digital copy of the survey, available in a fillable pdf, can be found by clicking here. This version would require a printer to deliver a hard copy with your child to the school, or saved and attached to an email sent to the school office at yorkview@hwdsb.on.ca
Please complete all the forms available to you on the parent portal as soon as possible.  You can update contact information by completing the student verification form as well.
This is Bullying Awareness and Prevention Week!
Please ask your child about what they are doing in class to learn more about this issue.  Every year during the third week of November, schools and communities recognize Bullying Awareness
and Prevention Week. An important part of this week is working together to understand what Bullying
is. When we have a better idea of what the problem is, we can all work together to prevent it, or
address it when we see it happening.
As a review and good starting point for all of us, we need to
remember that: Bullying is aggressive behaviour that is typically repeated over time. It is meant to
cause harm, fear, and distress or create a negative environment for another person. Bullying can
happen when there is a real or perceived power imbalance. An "imbalance" could mean one student is
older or in a higher-grade level than another student or of different social status.  There are various components to this issue and we will work this week to explore them more.
Secure Schools Protocols:
Like every year, all schools are required to review and practice "Secure School Responses" that include Lockdown, Hold and Secure and Shelter in Place.
An important thing to remember this year throughout the review and drills of all of these procedures is
that while every effort should be made to follow the guidance of Public Health as it relates to COVID-19,
in the event of any real emergency or crisis that requires us to respond, this advice may not be possible,
based on the response required.
Wednesday November 18th, we will be practicing our first Lockdown drill of the year at 1:30PM. The term "Lockdown" is used when there is an incident or threat of serious violence or injury within the school. During a Lockdown students will hear an announcement as follows: "This is a Lockdown". During this time, students are to remain in class and away from the door until further notice. If they find themselves outside of a classroom, they are to go to the nearest accessible room, including a washroom, and close the door. While in lockdown students should remain quiet. As always, they are also expected to follow the directions of their teacher. Standard procedures such as huddling in a corner or pulling students who are in the hallway
into the nearest classroom are only going to be DISCUSSED AND EXPLAINED by teachers in order to comply with physical distancing, face mask protocol and the promotion of proper hand hygiene guidelines.
Please remember that in any real emergency or crisis event, priority is on the imminent threat, not enhanced
public health measures.
Once again, in an effort to avoid creating any panic or anxiety, we will be having a lockdown drill on Wednesday November 18th at 1:30PM. If you have any concerns please feel free to share them with a
teacher or myself.
November 19, 2020
Please see the secret message in posts!! If you subscribe to our website, the messages get sent right to your mailbox!
December 4, 2020
Please see the attached welcome letter from Ms. Bartkiw and Ms. Milinovich
It has been an absolute pleasure working with the Yorkview community for the past year and a half.  This is a community with exceptionally dedicated staff and parents who all work towards the best outcomes for all students involved.  This community is a treasure!  I am grateful to have ended my school career with such fantastic staff, students and parents.  I will be forever grateful
Stay strong, stay together, stay well!
Ms. Michelle Rodney
Updated on Friday, December 04, 2020.