Yorkview's Kindergarten Orientation
Greetings,
Our kindergarten team will be hosting a virtual orientation to welcome new students entering Junior Kindergarten this upcoming September 2021!  We are happy to connect with families to share what to expect as their children are welcomed to the Yorkview Lynx Family!
The meeting takes place on Tuesday June 1st from 2:30pm-3:30pm. The virtual MS Teams Meeting link has been shared with all families who are registered. Please feel free to email the school, or leave a telephone voice message at the school, if there are any questions. Instructions on accessing MS Teams for new users can be found here: Parents-and-Guardians-Accessing-Online-Meetings
Thank you and we looking forward to welcoming everyone!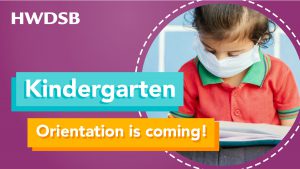 Updated on Monday, May 31, 2021.