Community Access to Tranportation

The Community Access to Transportation  project is a program that trains adults and transition-aged youth over 16 who use development services in Hamilton to ride the bus independently.
Learn more about Community Access to Transportation.
---
Development Services Ontario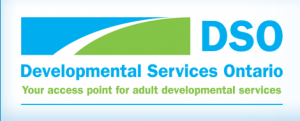 Are you a person with a development disability or a family member of an adult with a development disability? Are you interested in applying for adult development services?
If you are DSO can help! Call toll free: 1-877-376-4674
Learn more about Development Services Ontario.
---
Mohawk College CICE
Provides students who have intellectual disabilities and other significant learning challenges the opportunity to pursue a postsecondary education, develop skills to help prepare for employment, and experience college life.
For more information go to: https://www.mohawkcollege.ca/programs/preparatory-studies/community-integration-through-co-operative-education-cice-284
---
Ontario Disabillity Support Program (ODSP)
If you have a disability and need help with your living expenses, you may be eligible for the Ontario Disability Support Program (ODSP).
Updated on Friday, May 25, 2018.