This remarkable program has been nine years in the making. The strong academic course offerings have only been made possible with the assistance of the NYA WEH initiative at the school.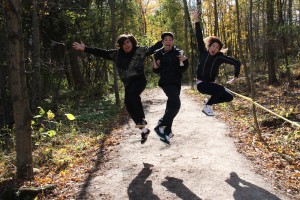 Counselors Amy Smith-Somers and James Maloney provide essential support enabling Aboriginal students to attend and stay in school and create the framework for rich academic involvement that these very exciting courses provoke.
We are most fortunate to have a cultural facilitator in residence: Rod Nettagog – Blue Stone Cloud (Minaade sin Aankote), Bear Clan (Mkwa doodem), Anishnaabe of Henvy Inlet First Nation : Drumkeeper. We are  blessed with the presence of many elders from surrounding communities and the continued deep support of the Metis Women's Circle.
Come and explore the magnificent cultural heritage and contemporary 'landscape' of Canada's First Nations People. Students from every nation are cordially invited!
---
NAC 101: Expressing Aboriginal Cultures
In this hands-on introductory course, students will explore various visual art media as they discover the rich cultural heritage of First Nations People in Canada. Working with cultural advisers, Elders, guest artists and working First Nations craftsmen, students will begin to develop familiarity with native drumming, drum-making, printmaking, painting and ceramics. This course is open to all individuals wishing to dispel ignorance with knowledge!                     
---
NAC 201: Expressing Aboriginal Culture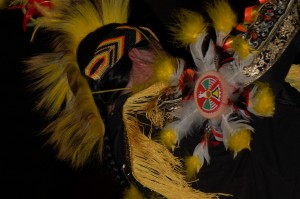 In this advanced level Native Arts class, students will explore contemporary Native Issues through the arts. Engraving, videography, collage, zines and painting are just a few of the vehicles that students will be encouraged to employ while continuing to work with the rich cultural teachings of Canada's First Nations. In each session there are also special projects and productions that allow students incredible opportunities to work with contemporary First Nations Artists known throughout the world!
---
NDA3M: Cultural And Aboriginal Issues In Canada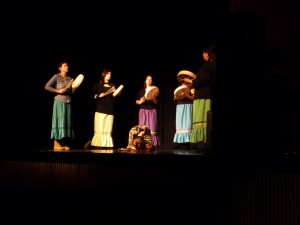 This exciting university/college preparation course offers students not only a look at Aboriginal history within North America, but focusses on covering many wide-ranging and interesting issues that Aboriginal people face today. Emphasis is on not only classroom materials and teachings, but on visits from important people in the Aboriginal community such as Elders, and even offers several trips to important Aboriginal sites and museums throughout the semester. This course is open to both Aboriginal and non-Aboriginals alike, to gain a deeper understanding of Canada's First Nations; their importance, heritage, history and legacy.
---
NDW4M: Issues Of Indigenous Peoples

In this fascinating course, students take their learning world-wide as they explore and discover the many different Indigenous Peoples around the globe. From continent to continent, Indigenous world views, relationships, the challenges they face, and what make them unique and distinct are researched and uncovered. Using a variety of different source material in the classroom, visits by important guest speakers, film study, and trips to local Aboriginal heritage sites, the student gains a greater understanding of the more than 300 million people that make up today's Indigenous population around the world.

---
Native Studies – Media Art: NBV3C1
In this course students use the latest technology and software in our fabulous state of the art MAC lab to investigate cultural/historcal aspects and express personal issues relating to contemporary Aboriginal culture. Most of the projects aim to combine a variety of traditional media – such as drawing, painting, printmaking and sculpture – with digital media – including photo manipulation, graphic design, animation and video production & editing. Workshops given by Native guest artists are also featured in the course as students explore career opportunities and acquire a senior level art credit!
---
NBV3E1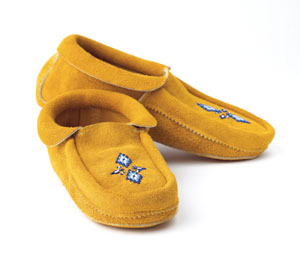 Want a course that teaches you the beliefs, values and inspirations of Aboriginal People across Canada? Want to learn to cook some delicious traditional foods? This is the course for you!  You will learn about healthy eating, aboriginal inventions, traditions and legends as well as make a drum bag and a pair of moccasins.
---
NBE3EIn NBE 3E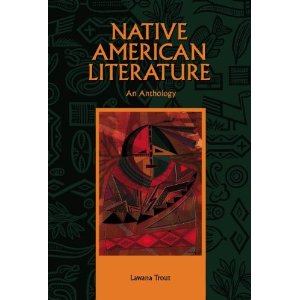 English: Contemporary Aboriginal Voices, students study meaningful and entertaining stories, novels, poetry, plays, myths and legends by historical and contemporary Aboriginal writers. Through this study of significant Aboriginal works, students develop an important appreciation of the wealth and complexity of Aboriginal writing. As well, students craft, publish and perform their own writing in the different forms, such as poems and myths. Experiential education is emphasized through inspiring visits by elders and story-tellers, allowing students to experience first-hand the rich history of Aboriginal cultures and its importance in contemporary society.
Updated on Friday, May 25, 2018.