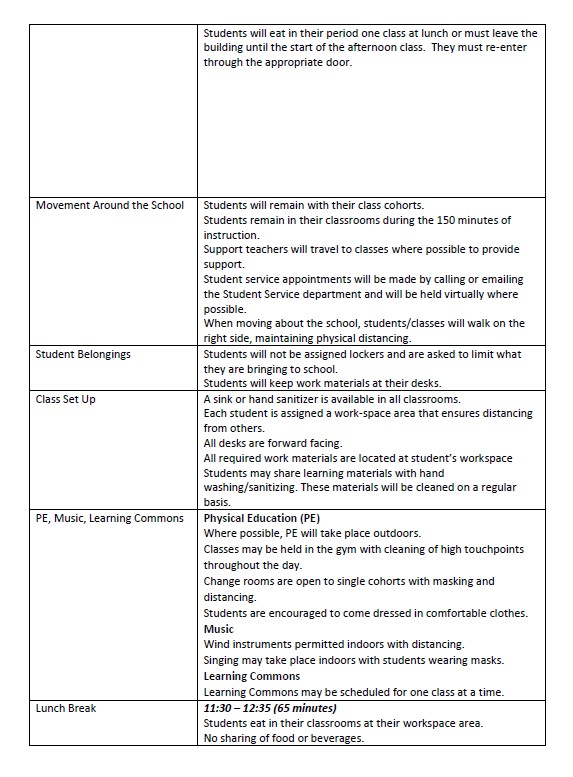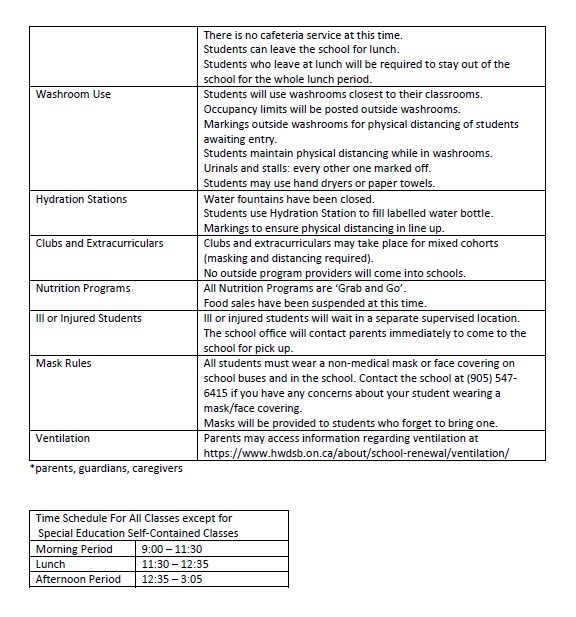 Click Here for a copy of the Site Specific Plan
Covid-19 Screening Tool
Ministry of Health
COVID-19 Screening Tool for Children in School and Child Care
This tool may be used by students, staff, employees or visitors.
Parent Resources

Some new resources from Microsoft for Parents that have been released on remote and hybrid education:
Please note that these resources are generic and HWDSB does not necessarily use all of the functionality listed.
We will be reviewing our Screening Tools and door signage and updating accordingly.
If a student has any symptoms on the daily medical screener:
All families with an ill student should contact Public Health for advice
Must have a negative COVID test or be cleared by a physician AND have no symptoms for a 24 hour period
If a parent does not want a student to go to a physician or have a COVID test, the student is to isolate at home for 14 days AND have no symptoms for 24 hours
Please have a plan in place to have a student picked up if they experience symptoms at any point in the school day. If students experience symptoms while at school they must be moved to an isolation room. Students who are sent home cannot return for a 24 hour period after symptoms have ended.
Some of our beginning of year paperwork is know available on the Parent Portal. Parents can complete the following forms online:
Sept 2021
Updated on Friday, September 03, 2021.