Remote Learning Schedule
9:00am – 11:30am Period 1
12:35pm – 3:05pm Period 2
Students should be logged in to the HUB during these times to participate in online learning.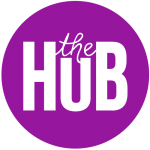 The Hub is Ontario's online learning centre where HWDSB educators teach content, assign work and receive submissions in a secure setting. Families can view their child's assignments.
In addition to these supports please contact your child's classroom teacher for assistance.
---
Letter to Families, Preparing for Remote Learning on January 5, 2022 CLICK HERE
Updated on Wednesday, January 05, 2022.