Weekly Reminders
Just a few weekly reminders…
Friday, June 14th
Grade 5 tour and "welcome" trip to Glen Brae School
School Group Photo Orders
A school group photo was taken two weeks on Thursday, May 30th. Order forms were sent home that day IF you are interested in purchasing a picture. The photo will be an 8 x 10 copy, and the cost is $10. If you are interested in buying a school group photo, please send in your order form as soon as possible. Forms will be picked up this week for processing.
School Organization and Class Building for September
Our school organization is the result of careful consideration and planning to best meet the needs of our students.  School organization is always tentative until the end of September.  Numbers may increase or decrease over the summer and into September.  At that time, there is always a possibility of change.  During the month of June, the process of class building is underway for September.  When creating classrooms, our teachers group children so that all classrooms are balanced and all learning and social needs are considered.  When teachers meet to discuss the needs of each student, some of the issues discussed and considered are:  balancing student abilities, interests, talents, learning styles, and academic needs.  We also consider diversity within each classroom along with social and positive learning groups.  Our staff is very skilled in this area and it takes hours of discussion, reflection, revision, and consideration of alternatives to arrive at the best organization for our school.  At the end of the process, our goal is to create classrooms that we believe represent our students' best chances for success.  We strive to develop classes that will maximize opportunities for each child to learn and be successful.  We appreciate your trust in our professional judgment in balancing the considerations mentioned above.  If you have further information regarding your child's learning needs, you are welcome to discuss the specifics with your child's teacher.  However, please be reminded that parental requests for specific teachers or specific classmates are possible, but there is no guarantee to accommodate in this matter.
Kindergarten Registration Has Already Begun
Kindergarten registration has already started for families with children entering either Junior Kindergarten (born in 2015) or Senior Kindergarten (born in 2014 who are not presently attending school).  For your convenience, we have attached a copy of the registration form, and have posted a copy on our website http://www.hwdsb.on.ca/sirisaacbrock/ so it may be printed and filled out before you come to the school.  In addition to the completed registration form, the child's birth certificate (or proof of birth), immunization information, and proof of address (hydro bill, lease, mortgage, etc.) will be needed to complete the process.  Please share this information with your neighbours as well as families new to the community.  For those who would like to know more about the Kindergarten program, an information evening will take place on Wednesday, May 22nd from 4:00 until 5:00 p.m. **Please Note – students already attending Junior Kindergarten do not need to re-register for next year.**  For more information regarding kindergarten, please feel free to visit http://www.hwdsb.on.ca/kindergarten/.
Are You Moving?
If you already know you will be moving, or your child will not be coming to Sir Isaac Brock School in September, please email tdrage@hwdsb.on.ca, or call and leave a voicemail message at (905) 561-0814. We are planning for next year, and appreciate your assistance in letting us know if you are child will not be attending our school.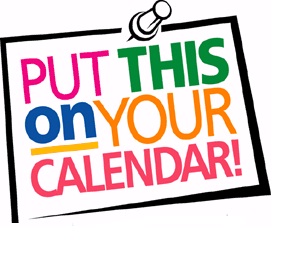 Important Dates to Remember
Friday, June 21st at 9:00 a.m. – SK Graduation
Monday, June 24th at 9:00 a.m. – Grade 5 Graduation
Wednesday, June 26th – Report cards go home
Thursday, June 27th – Last day of school
Have an amazing day today! Stay dry!
Updated on Monday, June 10, 2019.