Weekly Reminders
Just a few weekly reminders…
Monday, May 6th
Pizza Day ($2)
Book Fair
Scholars (for those who are attending), ends at 4:00 p.m.
Tuesday, May 7th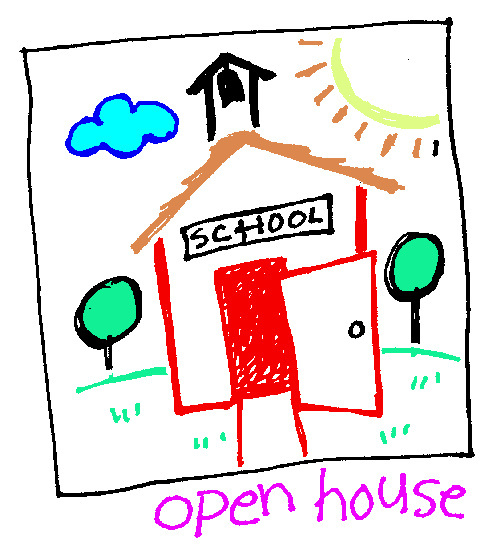 Wednesday, May 8th
VisionWorks coming for eye exams
Scholars (for those who are attending), ends at 4:00 p.m.
Book Fair and Open House (4:00 – 5:00 p.m.)
Thursday, May 9th
VisionWorks coming for eye exams
Book Fair
Friday, May 10th
School Vision Clinic This Wednesday, May 8th and Thursday, May 9th  
Update…the School Vision Clinic will be this Wednesday, May 8th and Thursday, May 9th.  HWDSB offers students the opportunity to receive full eye exams during school hours.  Every child is eligible for one yearly eye examination covered by OHIP, so this service is offered free of charge.  The target of this initiative is children who are not currently seeing an optometrist on a yearly basis and especially children who have never had their eyes examined by an optometrist.  This service is run by Vision Works, which offers a mobile optometric service that will visit our school.  In order for your child to receive this service, you must complete and return a consent form entitled "School Vision Clinic".  Forms were sent home about a month ago.  Please be sure that you completed and returned the form back to your child's teacher.
IMPORTANT MESSAGE – New Attendance Reporting by Parents
Please note that as of Tuesday, April 23rd, families at all HWDSB schools must use the SafeArrival system to report absences.  Please report your child's absence by using the website go.schoolmessenger.ca, by using the School Messenger mobile app for Apple and Google phones, or by calling 844-506-4350.  We have more detailed information on our school website and on the HWDSB website at www.hwdsb.on.ca.  You can also contact our school office for a copy of these details.  Thank you for helping us ensure a smooth transition to this new system.
IMPORTANT – Is Your Email Address Up to Date???
A mass telephone message was sent out by HWDSB to parents and caregivers a while ago asking to update their email addresses with their respective school.  HWDSB is adapting a new system that will make it easier for you to report – and respond to – a child's school absence.  SafeArrival will let you use a website, mobile app, or an interactive toll-free phone number to report an absence in advance.  However, an email address is required in order for you to log in to SafeArrival and to receive notifications.  As a result, it is imperative that email addresses are current in order for the upcoming roll out of this app.  Without a current email address, you will NOT be able to set up the account.  In an effort to ensure our Attendance program has your current email address, I ask that each parent or caregiver who has custody of a student here at Sir Isaac Brock School please click "Reply" to this email and reply with your children(s) name(s), YOUR NAME, your email address, and your phone number(s).  Please note that this email distribution list that I use to send out Weekly Reminders and monthly calendars is NOT connected to the Attendance program.  As a result, please click "Reply" to this message and I will manually enter each email address into the Attendance program.  Learn more about SafeArrival at bit.ly//safearrivalHWDSB.  And please note that the SafeArrival rollout will be translated into twenty-three (23) different languages!
When you reply, please use the following format…
Your Child(rens) Name(s): 
Your Name: 
Your Email Address: 
Your Phone Number(s):  (please indicate whether it's cell/landline/etc.)
Pizza Days Finish at the End of May
Please note that Pizza Days will continue for the entire month of May.  However, in June, there will be NO Pizza Days.
Kindergarten Registration Has Already Begun
Kindergarten registration has already started for families with children entering either Junior Kindergarten (born in 2015) or Senior Kindergarten (born in 2014 who are not presently attending school).  For your convenience, we have attached a copy of the registration form, and have posted a copy on our website https://www.hwdsb.on.ca/sirisaacbrock/ so it may be printed and filled out before you come to the school.  In addition to the completed registration form, the child's birth certificate (or proof of birth), immunization information, and proof of address (hydro bill, lease, mortgage, etc.) will be needed to complete the process.  Please share this information with your neighbours as well as families new to the community.  For those who would like to know more about the Kindergarten program, an information evening will take place on Wednesday, May 22nd from 4:00 until 5:00 p.m.  **Please Note – students already attending Junior Kindergarten do not need to re-register for next year.**  For more information regarding kindergarten, please feel free to visit https://www.hwdsb.on.ca/kindergarten/.
Are You Moving?
If you already know you will be moving, or your child will not be coming to Sir Isaac Brock School in September, please email tdrage@hwdsb.on.ca, or call and leave a voicemail message at (905) 561-0814.  We are planning for next year, and appreciate your assistance in letting us know if you are child will not be attending our school.
Have an amazing day!  Enjoy the sunshine!!!   🙂
Updated on Monday, May 06, 2019.