Weekly Reminders
Just a few weekly reminders…
Monday, January 14th
* Pizza Day ($2)
Friday, January 18th
Popcorn Day ($2)
**Pita Pit orders are due today**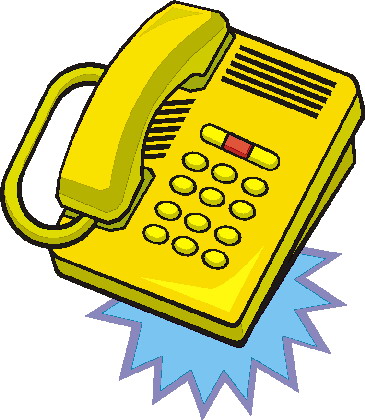 Absent
To ensure safe arrival to school, and to eliminate delays in phone calls in getting in touch with parents, we ask that you please keep us informed if your child will be absent due to illness, an appointment, vacation plans, etc.  Our phone lines are open 24-hours a day, and you can leave a detailed voicemail message at any time by calling (905) 561-0814.  (Please note that if you are calling regarding your child's absence due to sickness, please inform us if he/she has a fever.  In our attendance system, we keep track of fevers vs a "cold".)  We thank you for cooperation!
Cancellation of School and Board Operations Due To Inclement Weather
The decision to cancel School and Board Administrative Operations is often a difficult call to make. Please be assured that the decision to remain open or to close is always made with the safety and security of our students and staff in mind.  In the event of inclement weather, our Transportation Department advises our carriers to drive predetermined routes to assess the condition of the roads. This is done between 4:00 a.m. and 5:00 a.m. The drivers report back to the carriers and HWDSB begins to receive reports between 5:30 a.m. and 6:00 a.m.  In the meantime, our Transportation Department is verifying the weather forecast through our local media outlets as well as contacting the City of Hamilton Works Department to determine where possible what roads have been cleared or when they are expected to be serviced.  The decision to close our schools is made in conjunction with our colleagues at the Hamilton-Wentworth Catholic District School Board based on relevant information at that time.  We will make every effort to cancel all school and board administrative operations by 6:00 a.m.  School Boards across Ontario have varying polices about the cancellation of schools. At HWDSB, the cancellation of transportation due to inclement weather immediately triggers the closure of our schools. However, at its meeting of November 17, 2014, the Board of Trustees approved a resolution that allows the Director, (or designate), the discretion to keep schools open in the event transportation is cancelled due to extreme cold temperatures for the 2017-2018 school year.  Please remember, as a parent/guardian you always have the choice on whether or not to send your child to school.  HWDSB will NOT post a weather alert on its website to signal that schools are open.  However, please check the Board website if schools will be closed.
Have a wonderful week!
Updated on Monday, January 14, 2019.