Commencement Ceremony
Please read this letter for further details regarding this year's commencement festivities:
Commencement Letter
Date: Thursday, June 23, 2022
Time: 3 pm
**Graduates should arrive at Carmen's
no later than 2:00 p.m.
When
you arrive, report to the assigned waiting area. You
MUST
remain in the assigned waiting area until the
procession begins.**
Sherwood's Commencement Ceremony will be held on Thursday, June 23 at 3:00pm at Carmen's Banquet Centre. Parking Information can be found on the back of the ticket.
Additional Tickets
No additional tickets will be available as we are capacity at the venue. The ceremony will be live streamed on MS Teams and can be viewed through the link that has been emailed to parents (sent by email on June 17).
Gown Distribution
Gowns will be distributed to students on Tuesday, June 21 during periods 3 and 4 (10:40am-1:10pm) in the Conference Room. If you did not order a gown directly from Gaspard, please contact the main office immediately to obtain a gown. Cost is $25. You must have a gown to cross the stage.
Lawn Signs
Lawn signs will be available for pickup with gowns on Tuesday, June 21 and in the main office after that.
Diplomas
Diploma pick up is now available at our new location on 75 Palmer Rd. Please pick up your diploma from the main office between 8am-1:30pm.
If someone is picking your documents up on your behalf, please email the school at sherwood@hwdsb.on.ca with their name.
Grad Regalia
Grad regalia must be ordered by May 13. If you do not have regalia, you will not be permitted to participate in the commencement ceremony. Please visit the Gaspard website at the included link or scan the QR code below to be directed to the order page.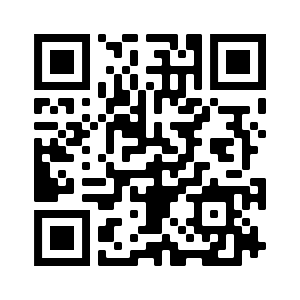 Grad Photos

Any appointments booked for January have rescheduled for the same day and time for the week of April 4 – 8. The week of March 21 – 25 is also available for booking. Contact Edge Imaging at the link below with any questions.  Book Grad photos at: bookmygrad.ca. The school does not have further information about graduation photos (rescheduling or booking). Please call the Burlington studio directly. Their number can be found on their website.
 
Grad Rings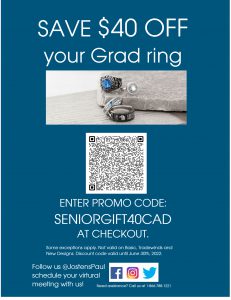 Updated on Tuesday, August 16, 2022.