West Hamilton French Immersion Transition Public Meeting
As part of the West Hamilton Accommodation Review, Trustees approved the following motion on June 5, 2017: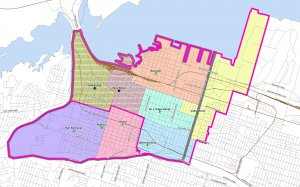 That Bennetto introduces a French Immersion program (grade 1‐8) in September 2018, commencing with grades 1‐3 (see map).
Starting September 2018, all new French Immersion applicants and current students attending Earl Kitchener and A.M. Cunningham in Grades 1 and 2, who live in the new Bennetto French Immersion boundary, will now attend Bennetto for Grades 1-3 unless they have an older sibling remaining at Earl Kitchener or A.M. Cunningham.
A public meeting is taking place to receive feedback from the affected school communities about the transition plans for students moving to Bennetto:
Tuesday, February 27 
Bennetto Elementary School
6 p.m. 
Please consider joining us at the public meeting if you are affected by the new French Immersion Program at Bennetto.
Updated on Tuesday, February 06, 2018.