HWDSB School Strings (Violin & Cello) Registration NOW OPEN! :)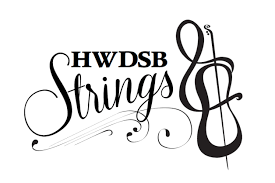 HWDSB is currently accepting registration for students in Grades 4-8 for our Violin and Cello Program! The program has existed for 50 years in HWDSB and the former Hamilton Board of Education (This is how Ms Fawcett got her start in music, in 1974!) Register here: Elementary Strings (Violin and Cello) Program
During the 2022/2023 school year, we will be offering the option of either in person or online lessons in the evenings or Saturday mornings, delivered by local professional musicians. Parents have the option of enrolling students in either group (up to 5 students) or private lessons.  There will be 24 weekly, 45 minute lessons.  For an additional fee, students can enroll in our Orchestra program.
The Orchestra program is available as an additional opportunity to enhance your child's skills beyond their regular lessons.  The Orchestra component has been restructured for 2022-2023 and will consist of one hour lessons for groups of approximately 15 students (24 Orchestra lessons total) – an additional 24 hours of lesson time!  Please note that Orchestra will only be available in person (no online Orchestra option), for students that are participating in weekly lessons.  Orchestra will take place at the Hill Park Learning Centre on Wednesday evenings.
Instruments are provided free of charge and music books are included in the program fees.
This is a fee-for-service program. Registration is available until September 19th, 2022 at 8:00 a.m..
Updated on Monday, June 27, 2022.