Family Day Magic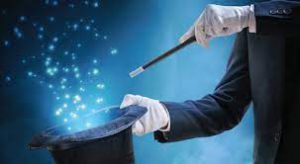 Family day just became more magical!   Our very own kinder teams partner was voted best magician by Today's Parent magazine and this Family Day, he's doing a live virtual magic show and workshop where kids learn magic from home using household objects.
Save 20% when you use promo code: POW
Thanks and see you there.
Magically yours,
Chris Westfall
416-888-1594
www.chriswestfallmagic.com
Updated on Thursday, February 17, 2022.