Timetable Changes
Counsellors are currently working through timetable conflicts and may reach out to students if there is a conflict they cannot correct for next year.  Students will have an opportunity to request timetable changes in August, once timetables are distributed.  If you have a need for a mandatory change in one of your course options (e.g. a course needed for a post-secondary program, a change in course pathway) please book an appointment with your guidance counsellor using this link   https://cutt.ly/MacNab-GuidanceAppointments.
Black History Month
Join us in celebrating Black History Month and re-examining Canadian History with the inclusion of Black History via 
Unilearnal
's video series (
28 videos
; a video for every day this month!). Stay tuned for MacNab events throughout the month & beyond. 
https://bit.ly/3tljYrY
 "
When it comes to Black Canadian History, what do you know? Perhaps you only recently heard of Viola Desmond, the incredible Black woman who refused to move …

www.youtube.com
Techsploration Career Quest - Registration OPEN
LIMITED SPACES AVAILABLE!!
Young women in grades 9 through 12 are invited to the Techsploration Career Quest to explore careers in science, engineering, trades, and technology. During this 1-day virtual conference, participants will hear from inspiring and motivating speakers, converse with professional women and entrepreneurs in skilled trades and STEM careers (Role Models), and participate in dynamic hands-on workshops.
This conference provides experiential learning and reach ahead opportunities linked to science, math, technology, careers, business, cooperative education, and Specialist High Skills Major (SHSM).
Techsplorers (program participants) will:
gain awareness about the critical role of work in their lives
understand the significance of high school math and science for their future careers
be introduced to careers they may never have considered
enhance their skills in the following areas: communication, leadership, and teamwork.
TECHSPLORATION PITCH COMPETITION
Techsplorers will work in teams of 6-8 students to create a short pitch that they will share at the end of the day, highlighting the ideas they have that answer the challenge question:  How can we encourage more young women to explore careers in skilled trades and STEM?  
Celebrate International Women's Day with Techsploration by inspiring the next generation of female leaders in skilled trades and STEM!
HWDSB - Building Careers From the Ground Up
Please see the document below for information regarding the Building Careers from the Ground Up Co-op Program, as well as the application form for the program.
For other co-op opportunities, please visit:  https://www.hwdsb.on.ca/macnab/programs/co-op-programs/


Public Health - COVID 19 Info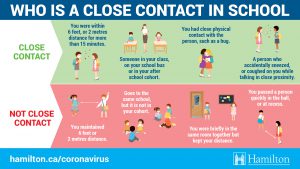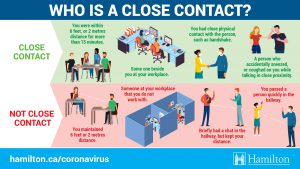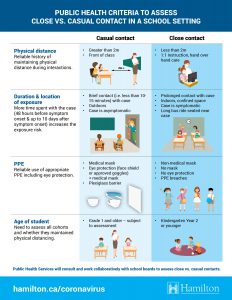 Technological Problems
iPad or HWDSB Account Problems
Hey MacNab students,
If you are having problems with your school iPad or HWDSB account, please complete the form below with as much detail as possible. A member of the MacNab Library Learning Commons team will contact you shortly.
Black Youth Mentorship Program
MacNab is proud to be offering the Black Youth Mentorship Program (BYMP) in partnership with the Hamilton Centre for Civic Inclusion. Starting at the end of October, free monthly virtual sessions will be offered based on student interests and needs. This group offers opportunities to explore sessions from an Afrocentric lens, to connect with one another, and to engage in mentorship opportunities with leaders from the Black community. If you are interested in joining, fill out the survey using the link below, and we will be in contact with you. Students who have questions can connect with Ms. Davy at kdavy@hwdsb.on.ca or Ms. Narula at snarula@hwdsb.on.ca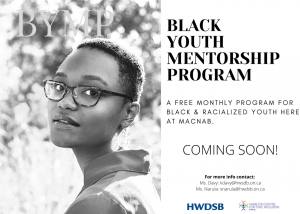 Survey Form: https://tinyurl.com/y2ovfapt
Positive Space
Positive Space is a social group and support network for students and staff who identify with the LGBTQ+ community, as well as allies of the community.  All are welcome!  The group will be meeting on MS Teams from 3:30-4:15 every Tuesday – starting on October 20th.
If you are interested, fill out our Google Form, and one of the staff advisors will email you with an MS Teams invite prior to our first meeting on Tuesday, October 20th.  Students who have questions can also email Mr.Cowan, Ms.Smith or Ms.Elliott anytime.
acowan@hwdsb.on.ca
axsmith@hwdsb.on.ca
jelliot@hwdsb.on.ca
GOOGLE FORM INVITE:  https://forms.gle/jxtG2amvJCXZjuM3A
School Updates
2020 Graduation Update
Due to ministry restrictions, we have had to cancel or plans for the October 10th Graduation and Dinner Dance. Please keep checking the MacNab under the tab heading Graduates for updated information. We are sorry that we cannot do the graduation at this time and hope that all of you are doing well and staying safe.
________________________________________________________________________________

Microsoft Teams Instructions
Please take a moment to read the instructions included below.  These have been included to help you assist your child(ren) in the use of Microsoft Teams online to continue with their learning experience.  Please feel free to contact your child's teacher(s) should you require help.  Contact information can be found in the tab "Contact Us".
Updated – Semester 1: Secondary School Calendar
The following is the Secondary School Calendar for Semester 1 of the 2020-2021 school year, including Cohorts.
New Course Offerings & Updates
Updated on Thursday, June 03, 2021.