Welcome Back and September Start-Up Updates!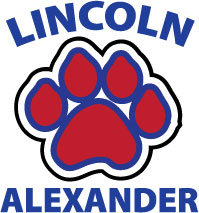 Dear Parents and Caregivers,
I am extremely excited to be back at Lincoln Alexander once again this school year! Lincoln Alexander staff are looking forward to welcoming students back to classes. The last year was an unusual one in many ways, and we know families may be feeling anxious about returning to classes this September. We will continue to work together to keep our students and families safe! Below are some important reminders and some changes to our protocols. Please also review our Lincoln Alexander Site Specific Plan for 2021-2022 for further details regarding our school routines and adherence to public health measures.
We appreciate that families may have a lot of questions as they prepare to send their children back to classes and are committed to sharing updates as we receive new information. We also invite families to keep up with communications from HWDSB by subscribing to email updates or following @hwdsb on social media.
A friendly reminder that the first day of school will be Wednesday, September 8th for Grades 1-6 and Thursday, September 9th for our Kindergarten students. We understand that the 8th falls on the last day of Rosh Hashanah, and will be working directly with families who require accommodation for this day. Please reach out to the school if you have any questions.
We know that safety is on the minds of every family sending their child/ren back to school. We are taking many actions to prevent the spread of COVID-19 in our classes while giving our students meaningful experiences which focus on both their physical and emotional well-being. Here are some important points for families to remember as students prepare for the start of the school year:
Attestation
Before a student can enter school, we require that their family completes an attestation form in the Parent Portal for the first day of school, September 8th. Students must have this attestation form completed to attend school. Parents and caregivers are asked to complete one-time attestation to declare that you will participate in active daily screening. The attestation can be completed in the Parent Portal.  
Daily COVID-19 Screening
The HWDSB COVID-19 Student Screening Checklist is to be completed daily before arriving at school. This year students will need to present proof of daily screening on paper to an educator to review. More information willed be shared with families soon regarding this process. If your child does not pass the daily screener, the family should contact Public Health (905) 974-9848 or their family doctor for testing. Please use Safe Arrival to report the absence.
 Mask Requirements
Masks are required for all students, including kindergarten students. Reasonable exceptions on the requirement to wear masks will apply. No medical notes are required. Please complete the form in the Parent Portal if an exemption is needed and/or contact the office.
School Bell Times
School starts promptly at 8:20 am and the playground opens for students no earlier than 8:05 am. Students should not arrive to school before that time. When students enter the school yard, they are to proceed directly to their designated classroom location (marked) on the blacktop and line up. Staff on supervision will help children find their designated line until students are comfortable with the routine. Students/parents must physically distance (2m) from other families/staff while on school property. Adults must wear face coverings while on school property.
2021 – 2022 Bell Times
8:20 am – Entry Bell
8:20 am – 9:20 am Period 1
9:20 am – 10:00 am Period 2
10:00 am – 10:40 am Nutrition Break #1
10:40 am – 11:30 am Period 3
11:30 am – 12:20 pm Period 4
12:20 pm – 1:00 pm Nutrition Break #2
1:00 pm – 1:40 pm Period 5
1:40 pm – 2:40 pm Period 6
2:40 pm Dismissal
First Days of Kindergarten
Our Kindergarten staff has e-mailed or phoned our families of JK students, or those students new to SK, to set-up a classroom visit on Wednesday, September 8th. We ask that only one parent attend this visit with your child. A medical screening will be completed prior to entering the building. Parents must sign in at our main office prior to visiting the classroom and must wear our Board PPE (medical mask provided at the office).  If your child is starting Junior Kindergarten and you are unsure of your visit time, please call the school for confirmation.
The first day of kindergarten classes will be Thursday, September 9th.
 Visitors and Volunteers
This year, access to the school will continue to be very limited for parents/caregivers, volunteers and visitors to support a safe and healthy learning environment. There will be a temporary pause on welcoming volunteers in our school as staff await more information from the Ministry of Education about how the Immunization Disclosure Policy impacts them.
We ask that families call or email the school if they need to supply information or contact a staff member. Parents are asked to not drop off items during the school day to avoid unnecessary traffic and exposure on the school grounds. Please contact the school first if you feel you need to bring an item to the school – we may be able to problem solve with you, in order to avoid an unnecessary visit. Students should come to school daily prepared for learning, with a lunch, labelled water bottle, appropriate clothing for the weather and learning materials.
Busing
Parents of qualifying students will be able to confirm their transportation arrangements on the HWSTS Transportation Portal. If your qualifying student won't be using school bus services and would like to opt-out of transportation, please follow this opt-out link to complete the Decline Transportation Form.
 Technology/Device Return
Students who still have a device from last year are asked to bring it to their educator on the first day of school, Wednesday, September 8th. Please label the device with your child's name and current grade. We appreciate families support in returning these devices in a timely manner so that we can redistribute for in-person learning at the school.
Remote Transition
Families requesting a transition between remote and in-person learning this September can do so by completing the form in the Parent Portal between September 3rd and 10th. Students will begin the school year in their original selection and will transition in early October.
2021-2022 Lincoln Alexander Staff
We are looking forward to a safe and happy return to school!
| | |
| --- | --- |
| STAFF MEMBER | ASSIGNMENT |
| E. Amaral | DECE JK/SK |
| J. Arlen | Gr. 3/4 |
| H. Benvenga | JK/SK |
| C. Berta | Gr. 2/3 |
| D. Blonski | ExSL Teacher |
| C. Boehler | ExSL Educational Assistant |
| M. Bourassa | DECE JK/SK |
| M. Brandon-Rooth | Learning Resource Teacher |
| S. Chinambu | Educational Assistant |
| I. Duemm | Gr. 3 |
| C. Jewitt | Educational Assistant |
| C. Johnson | Gr. 1/2 |
| K. Maudsley | Gr. 5/6 |
| K. McGregor | Educational Assistant |
| H. McNulty | Reading Specialist |
| B. Moscardini | JK/SK |
| S. Moulton | Gr. 1 |
| T. Pitkeathly | Gr. 4/5 |
| M. Pullen | ExSL Educational Assistant |
| B. Romero | JK/SK |
| K. Russell | Educational Assistant |
| T. Shi | P/J Music & Drama  (Days 4 & Day 5) |
| H. Tadeson | Library/Music/Drama K-3 |
| W. Vandenburg | Phys. Ed K – 3 (Days 1-5; 8:20 – 11:30 a.m. only) |
| K. Woods | Gr. 5/6 |
| T.B.D. | Jr. French & Music/Drama (Days 1,2,3 & 5) |
|   | |
| T. Lawrence | Head Caretaker |
| J. DaSilva | Afternoon Caretaker |
| I. Siyad | Afternoon Caretaker |
| A. Hunter | Office Administrator |
| V. Prpa | Principal |
We will continue to send updates as we receive added information and thank you for being proactive in following communications from HWDSB. Please remember to subscribe to our school website to receive notifications every time new information is posted.
Learn more about COVID-19 precautions at HWDSB at www.hwdsb.on.ca/covid19.
If you have any questions, or think your child might struggle with school, please let me know.
Sincerely,
Vera Prpa
Principal
Lincoln Alexander Elementary School
Updated on Monday, September 20, 2021.