Hello Everyone
We hope you are all doing well!
Semester 2 officially begins on Tuesday, February 2 at 8:45 am.  This will continue until Feb. 10th.  After the 10th, we will be following the direction from the Ministry of Education to determine the next steps.
Special Classes will continue to be in the building and return to school on February 2
Official timetables for Semester Two will be arriving in your email.  To request a change, students can book a virtual appointment with their Counsellor through the Guidance HUB within their school account.  The last day to request a timetable change is Friday, February 5th, 2021.  Students must attend the classes on their timetable until they have met with their Guidance Counsellor.
DAY SCHEDULE FOR SEMESTER TWO ( Feb. 2-10 th) ( Both Cohorts together including at-home learners)
Period 1: 8:45-10:00
Period 2: 10:15-11:30
Lunch: 11:30-12:20
Period 3 12:20-1:35
Period 4 1:45-3:00
*STUDENTS NOT RETURNING FOR SEMESTER 2 ARE REMINDED TO DROP OFF IPADS/RESOURCES TO THE SCHOOL  FROM

TUES. FEB.2-THURS. FEB. 4 FROM 10-2. 
Please adhere to the procedure outlined below to ensure a safe and efficient return of loaned items:
Pull up to the driveway near the main doors to the foyer.
Parents/Students are asked to exit the car and place textbooks/loaned items into the large bins or tables located inside the foyer doors. Students must wear a mask on school property and maintain a physical distance from other students dropping off textbooks/loaned items.
3. Please exit the school once your resources/loaned items/Ipads have been returned.
Hello Everyone;
Attached below is information that will help prepare for ROTATION 2 that starts on Tues. Oct. 13th.  Students will be entering into the new school on WED. OCT. 14th        ( COHORT A) and THURS. OCT. 15th ( COHORT B).
Students will be working remotely from home on Thurs. Oct. 8, Fri. Oct. 9 and Tues. Oct 13 as we prepare to welcome you into the New Henderson Building.
Please see the letter " Nora Frances Henderson- Making the Move"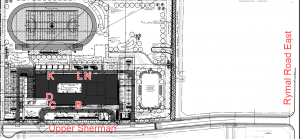 Period 2 Teacher, Class, Room,
New Nora Entrances and Exits for Rotation Two (1)
PREVALENT MEDICAL CONDITIONS: Please update the forms for your child and return them to the school at your earliest convenience.
Administration of Oral Prescription Medication
Henderson Handbook REVISED August 2020 – Footer (2) (1)secondary-calendar-rotation – DRAFT
Henderson September Site Specific Plan
REVISEDHenderson Secondary School September Site Plan1
RevisedOneEntry and Exit Doors for Classes (1) (2)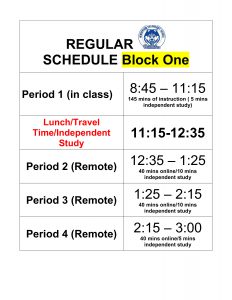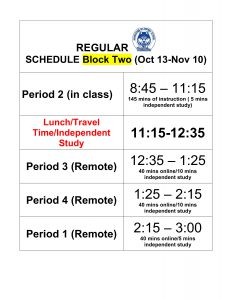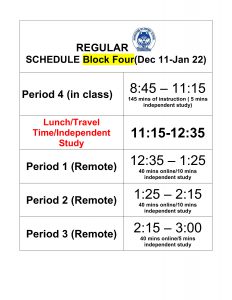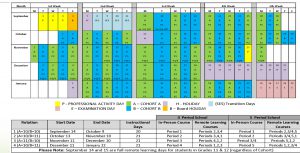 Day Schedule
School Year Calendar
Parent Teacher Interviews
Dear Parents and Guardians of Nora Frances Henderson Secondary School,
Parent-Teacher interviews will take place at the school on Thursday, March 26th from 6:00 – 8:00 pm.
This semester, you will be able to schedule your Parent-Teacher Interviews online. If you wish to schedule a meeting with any of your child's teachers, please follow the instructions printed further down the page.
You will be able to schedule appointments from March 13th at 9:00 am until March 25th at 11:00 pm.
Instructions:
1. Prepare a list with the names of each teacher you would like to meet
2. Go to the Henderson-parentInterview scheduling website at https://henderson.parentinterview.com
3. Enter your child's 5 or 6-digit student number and click "Sign In" You can find your child's student number on their progress report
4. Fill in your contact information and click "Continue to Make Appointments"
5. Click on the name of a teacher with whom you wish to schedule an appointment
6. Click on "Available" for a time at which you wish to meet with that teacher
7. Repeat Steps 5 and 6 until you have scheduled all the teachers you wish to see
8. Click on "My Schedule" (top left of the page)
9. Print out (or copy down) your schedule and bring it with you.
If you wish to delete an appointment you have made, click on "Delete" beside the meeting you wish to have removed from your schedule. If you decide to delete an appointment, that time slot will become available for other parents.
There are no guarantees that you will be able to reschedule that appointment. If you misplace your schedule, you may use your child's student number to retrieve your schedule from the website at any time.
If you experience any difficulty using the service, please email support@parentinterview.com
If you do not have access to the internet at home or in the workplace, please call the Main Office during school operating hours or parentInterview toll-free at 1-866-810-0076, and someone will be happy to make your appointments with you.
We look forward to seeing you.
Sincerely,
The Teachers and Administration of Nora Frances Henderson Secondary School
Parent/Guardian Letter on Personal Information
Parent/Teen Toolkit
Media Consent
Teenagers Mental Health
TEENAGERS AND MENTAL HEALTH
Children and Youth Mental Health
1 in 5 children and youth struggles with mental health problems.
Source: Children's Mental Health Ontario
Mental health problems often begin in childhood. Early treatment may help prevent life-long problems.
When left untreated, mental health problems can lead to school failures, family conflicts, drug & alcohol abuse, violence and even suicide Help is needed when feelings of sadness, worry, or fear don't go away.
Warning Signs of Mental Health Problems Can Include:
Anxiety or fear that does not go away
Frequent crying and weepiness
Loss of interest in activities that were a source of pleasure in the past, like team sports or school activities
Difficulty concentrating
Lack of energy or motivation
Problems at school with falling marks
Withdrawal from family, friends, and school activities
Increased school absences
Loss or increase in appetite
Sleeping too much or too little
Increased irritability, anger, or aggression
Neglect of personal appearance
Frequent stomach aches or headaches
Increased alcohol or drug use
Where to Get Help in Hamilton:
CONTACT Hamilton – access to children and youth mental health services 905-570-8888
If in crisis, call the youth COAST (Crisis Outreach and Support Team) program 905-972-8338
Other Supports:
Family doctor
School social worker
Other Community Resources –
Alternatives for Youth – drug, alcohol and tobacco related services for youth ages 13-22 and their families: 905-527-4469
Schizophrenia Society of Ontario, Family Support 905-777-9921
Settlement and Integration Services Organization, Children's Mental Health Outreach Program 905-667-7476
RESOURCES FOR STUDENTS
www.coasthamilton.ca
www.contacthamilton.ca
www.connexontario.ca
www.camh.net
www.cmha.ca
www.kidsmentalhealth.ca
www.mindyourmind.ca
www.ay.on.ca
www.offordcentre.com
www.kidshelpphone.ca
www.youthnethamilton.ca
www.teenmentalhealth.org
www.stjoes.ca
SWS Community Resource Guide
[/accordion]
Updated on Monday, February 01, 2021.