A request- should you know of any families who are struggling this holiday season, please call to let the office know- as the Optimists are looking for families for whom they can deliver Christmas hampers.
Here is another resource provided to me to share with parents about COVID.
What a week! A huge thank you to all of the families who have been so supportive and helpful pertaining to the two classrooms  and daycare whose students are in isolation. Our teaching staff took a hard pivot and strove to supply students with work to continue learning.
As you may have read from the previous correspondence, this was not an outbreak. We are fortunate that everyone will be back at school- healthy and ready by December 2, 2020.
I heard today from  the Public Health Team that our next steps will be to support students returning from  isolation. A Public Health nurse will come in on December 2, 2020, to work with the students affected- and to check in with their feelings and experiences.
We  currently take all direction from Public Health- who now calls the shots on who does what and when. They have agreed to provide me with materials I can share on the website pertaining to contacts and screening.
As information is sent to the school from Public Health -I will continue to place it in this space. The Board will also continue to post info on the site as well.
Our  school  messages  – practice the 3 W's, ( Wash your hands, Watch your distance and Wear a mask)
stay kind, and take care of each other – will continue.
On another note- our school community engaged in our Transitions meeting on Wednesday night. The official name of our new school is Greensville. Once minutes are released , I will provide these to the community.
Given a short turnaround, Mr. A, Ms. Sanders and  student volunteers are preparing our Closing Ceremony for SVS.
Details to come- but I believe it will be made available for viewing through the HWDSB TV site.
New school openings follow protocols and processes we will follow provided by our Superintendent.
Our next steps will include selecting school colors and a mascot.
Information about the new school, transportation, drop offs and pick ups etc… will be forthcoming once we have access to the site to see how we can operationalize safe and secure entry and dismissal. This will all happen very quickly over the next few weeks- so stay tuned!
A huge thank you to School Council chairs Linda Van Pelt and Kristen Weber, who continue to liaise with the school and provide input and share concerns.
This will be an exciting time!
A reminder about tonight's meeting for anyone who asked to be invited, or still wishes to attend virtually- Here is the notice sent out on the 19th.
Thank goodness for the incredible weather! Students at SVS are still able to take advantage of our beautiful 8 + acres for outdoor learning and Nutrition Breaks.
We have also squeezed in our Fire Drills, and today a Lockdown drill.
Students have been very receptive to and compliant with the revisited COVID protocols. Our students are AMAZING! They are showing great citizenship and resiliency. This new normal almost feels normal…
Thank you for your continued support,  your understanding, for following your daily screening, and helping us to make this year as great as it can be.
Please continue to keep up-to-date on the important work Parent Council and Home and School do for our community. Each parent-led group has its own section on the Home page Bar. Currently, Home and School has some out-of- school fundraising they are initiating, that will benefit our students.
Please feel free to browse their initiative .
Dear SVS Community,
Nov. 16, 2020
Good afternoon to all.
A big thank you to our SVS  community for helping us stay COVID free.
Tomorrow, staff is going to review and reinforce social distancing and school safety protocols with all classes as we head into the Red Stage provincially.
Our message is- WE CARE- and that overarching message is to re- highlight the reason for the protocols and for following them with fidelity.
We will review entering and exiting the building, travelling through the halls, wearing a mask  appropriately, cohort rules, hand washing/ sanitizing and ways we can keep each other safe. These protocols are not optional, and will continue to be  reinforced by all staff.
Please  ask your child about what his/ her class is doing to help keep safe at school.
There is one request we have as a staff..
Please make sure the mask your child uses is 'right-sized' and does not slip down repeatedly. Please note – We do have masks here to give to students who need them.
Thank you for partnering to keep your kids safe! Together- we can do this.
Nov. 13, 2020
FYI  – Mental Health and Well-Being supports for families as provided by HWDSB
NOv. 11, 2020
Dear parents/ Guardians,
Should your child fail the safe screener in the morning, or be sent home for COVID like symptoms, you must follow the protocols sent home with your student. Once you can attend that the student has been cleared, this form must be sent in to the office with your child before he/she can enter the classroom
Thank you!
Nov. 10, 2020 – FYI Grade 7/8 students….
Nov 5, 2020 re Bus 6064 – outgoing
For those parents of students who have been on the 'late bus' going home- The route has a new driver who will begin on Monday- and should be there to pick up the students at bell time. Keeping our fingers crossed that they will be on time next week.
Also, your children are wonderful – so patient and kind to each other. What a great bus cohort!
October 29, 2020
Tomorrow is our Halloween day at SVS. Different divisions and teachers have elected with their students to celebrate in their own unique ways. As per COVID guidelines- things will have to look a little different
October 27, 2020
Dear SVS Families,
Letters were sent home with those students whose classrooms are changing on November 3, 2020.
We had to collapse a Grade 7 class, and consequently move many students into different classrooms.
For example- to make room for more 7's, Grade 6 students were moved into the 5/6 class, Grade 5 students into the 4/5 class, and so on.
If your child did not receive a letter, he/she is remaining with his/her teacher.
Our Organization looks like this..
FDK A- Ms. Maclean
FDK B- Mr. Duggan
Grade 1 – Mrs. Johnson
Grade 1/2 Mrs. O'Connell
Grade 2/3 Ms. Rozon/ Mrs. Kosempel
Grade3/4 – Mrs. Grantham
Grade 4/5 – Ms. Beaudoin
Grade 6A – Mr. Bader
Grade 6B- Mrs. Hall
Grade 6/7 – Mrs. Tipping
Grade 7A – Mrs. Kolios
Grade 7/8- Ms. Cuddy
Grade 8- Mr. Adamczyk
7C- Mrs. Hawkins
Tomorrow, teachers will be reaching out to students to begin to ease their transitions for next Tuesday.
Thank you for you understanding and support in this matter.
Sincerely
Ms. Audrey Hensen
October 26, 2020
Like most schools in the HWDSB, we will be undergoing a reorganization in our school, similar to the ones we have had at the end of September in previous years.
Through our Board allocations, we have been reduced by one teacher.
This will require some shifting around of students as we accommodate the loss of one staff member. All attempts are being made to limit cohort changes, and every child will be moved with a friend. The teachers are working diligently on your behalf to make this work for your children.
Notes will be coming home tomorrow with switches of classes for students. The transition date for changes will be November 3, 2020.
Thank you for your understanding as we work with students to ease this transition.
Sincerely
Ms. Hensen
October 21, 2020
Good morning !
We have settled nicely into a routine at Spencer Valley, and have been enjoying the fabulous weather and taking advantage of outdoor learning time at every opportunity.
We have held our first School Council meeting- with Mrs. Van Pelt, and Mrs. Weber taking the reins on you behalf as co-chairs for the 20-21 year.
We had an in-school lost and found day- and many items found their way back home to their rightful owners.
Thank you for helping to support BOOMERANG lunches, and helping us to reduce waste at our school. Since we are no longer permitted to participate in recycling, it is beneficial that many plastic items can go home.
Your children continue to inspire us daily with their positive outlooks on life, their enthusiasm for school, and their joy.
The new school build is pushing ahead and we are still anticipating being in in January, Very exciting news.
Our Individual Education Plans for students have been sent home with students who require an IEP. Please read this over carefully, and if you have any thoughts or questions about it, please contact the homeroom teacher to share and inquire.
First term report cards go home on Oct. 29th.
The year is speeding by quickly!!
October 8, 2020
Good morning!
A pair of adult glasses was found in the ditch on the side of the school that runs parallel to Old Brock Road. Please call into the school if these belong to you. 905 628 1788
There have been a few requests about Lost and Found from 2019- 2020.
We have been able to reunite may students with their belongings, and a small amount of items remain.
We will have teachers walking students by these tomorrow to take a look at what still might belong to anyone.
Unfortunately- we cannot lay clothing out for families to rummage through- as this is a potential; way to spread disease.
Students will only be allowed to locate an item- not to handle items that are laid our. This will be done under the supervision of the teacher.
Thank you for your understanding.
October 7, 2020
Updated Board protocols for self-screening
Oct. 2 2020
New Screening tool
 rolled out to schools today.
This screener aligns with the one Child Care screener. More information to come from the Board.
COVID hotline also still available for questions
905-974-9848
Oct 1, 2020
The only constant these days is change!
The staff and I had a great sharing session today about the creative ways they are bringing learning to life given the constraints that COVID protocols have put in place. What a wonderful staff!
New changes are being announced by the Premier of Ontario- regarding students absence. This will likely trickle down to new procedures to be followed at the school for attendance in the coming days.
Please remember- that at this point- we will be following the existing protocols until such time as Public Health in Hamilton approves any new protocols for student attendance.
If you have any questions- as always feel free to call the COVID hotline for information.
905-974-9848.
Sept. 29, 2020
Tomorrow is Orange Shirt Day.
Sept. 29, 2020
Dear families,
Thank you for helping out so much with all of the reporting of symptoms and taking care of the health of your children.
In order to facilitate communication between home and school about resolution of illness, can you please consider sending an email to spencervalley@hwdsb.on.ca to report your conclusions re COVID testing, medical doctor notes or isolation?
Your partnership is much appreciated as we all work together to keep each other safe!
By the way- your kids have been so awesome about caring for each other by adhering to protocols.
WE are so proud of them!
Sept. 28, 2020
Thank you for your partnership in this!
Sept. 24, 2020
We have successfully made it through the first week of school and are settling in beautifully. Lots of smiles under our masks!
I am attaching some information provided to us from Public Health. These are resources you can look to to help you if your child displays COVID like symptoms during your daily screening.
Remember the public hotline is at your disposal as well 90-974-9848  x 5
This will help you decide what to do if your child has symptoms- outlining when a child is eligible to return to school after exhibiting symptoms.
Sept. 17, 2020,
Dear families of Grade 7/8 students. We are pleased to announce the placement of Amy Cuddy as the teacher who will be replacing Ron Merriam for the duration of the school year. Ms. Cuddy was placed at SVS yesterday- and we are very fortunate to have her added to our staff. She comes with teaching experience from the West Coast, and a passion for teaching. We are much obliged to Mr Delottinville for stepping in and helping us ease this transition.
Thank you for you understanding and patience with the school as we put all of the pieces into place.
Sincerely
A. Hensen
Sept. 16, 2020
Dear parents, Thank you for remembering that only 1 parent per student in Grades K-3 is permitted to enter onto the SVS playground. All adults are required to follow physical distancing guidelines- which unfortunately will impact socializing with other parents. Once you have picked up your child please refrain from walking through the cohorts of other students classrooms.
In addition any adult who enters the playground MUST wear a mask.
Than you by staying safe- we can do it!!
Sept. 16, 2020
Thank you to all families for helping us to be ready and up and running so seamlessly. We are thrilled to have the students back at school- and there are many happy faces behind the masks.
Staff all have to be commended for all of the little and big ways they are working behind the scenes to make learning fun and meaningful, and to help your children adapt to the new normal- not only physically, but emotionally.
Ms. Rozon had also purchased some read- alouds to help our younger learners understand the COVID world. In one of the books- called Lucy's Mask- the message to kids is that they are the superheroes that are helping the world by following all of our safety protocols, and by caring enough for others to wear a mask. This school is a place full of caring students who I am happy to report are all wearing masks. BRAVO!
Thank you for your support and partnership in helping us keep everyone safe at SVS!
A new piece of information for you
If you have COVID related questions- we have a new public health nurse who will be liaising with the school to support our staff and students. There has also been a COVID hotline set up for parents to access if they need support or have questions.
905-974-9848 ext. 5
I
  BOOMERANG lunch program
This year- we will  not be recycling. To that end- it is a great day to start a Boomerang Lunch program.
Please click on the attached letter to find out details!
Tuesday September 15, 2020
Good morning to all of our families.
Now that all of our students have had an opportunity to come to school- we are excited to begin the year. Our new normal may look a bit different- but underneath it all most things remain the same. We have an energized staff that are so happy to be with your kids- and are creatively developing new ways to make learning interesting and fun!
Thanks to Mrs. Spenler, we have a number of canopies teachers can set up for outdoor learning.
Three marvelous FDK families voluntarily made new picnic tables for our youngest learners- as the tables we had experienced vandalism over the summer and the tables our Grade 8's had made were destroyed.
What wonderful families we have here at SVS!
Some info  about Transportation
Don't forget that we have a kiss and ride available to you at the bus loop for the morning drop off.
TRANSPORTATION
Buses are starting new runs on Wednesday.
Please go to your Parent Portal tonight and check the transportation information. Bus locations will not change- but new routes are being developed- so the time your child is picked up or dropped off may change.
The buses have been late in the morning (Last one arrived at 9:40 a.m.) and departed yesterday at 5:50 pm.
You may wish to make different arrangements for your children so that they arrive and leave at the correct time- so that their days are more in line with those of the other students until such time as the buses sort themselves out. Two hours is a very long time for our learners to wait at the end of a long day.
Late bus information is on the board website- at the Transportation link or you can load the HWSTS Parent Portal   onto your device.
I will attempt to continue to post bus status info on our Twitter account  @SVS_Sting
Thank you for your partnership in getting this year up and running.
This is a wonderful community to be a part of!
Friday Sept. 11 2020
We are ready and eagerly anticipating the return of your wonderful children.
https://www.youtube.com/watch?v=MT49tyGRWKo&feature=youtu.be
You may have missed this- so I will re-attach this information
Please note where your child will be meeting his/her teacher and class when he/she arrives at school.( See maps below)
Parents of students K-3 may escort in and pick up students at the allocated areas, following physical distancing protocols.
Parents of older students will be required to find a designated space to meet your child. There will be a teacher on duty on the playground until 3:00 pm.
OLder siblings will be dismissed before younger siblings so that they can collect them and come to find you at the pre-arranged spot.
The bus loop can be used for DROP OFF only. The parking lot will not be accessible.
Busing is still being configured over the weekend. By Sunday night you will have received notification from HWSTS  905- 523-2318
Please visit the Board's webpage information about COVID protocols
https://www.hwdsb.on.ca/about/covid19/
Staff Change- As of last night- Mr. Merriam will not be our Grade 7/8 teacher as he was approved for a leave yesterday. Mr. DeLottinville will return to replace him as of Monday.
Tuesday, Sept. 8, 2020
Good morning SVS families.
Some quick updates to help you navigate your child's re-entry.
All questions, concerns about Remote- ON-line learning- re: Student needs, programming, teachers and devices- need to be directed to Remote@hwdsb.on.ca
This is a separate school with its own staff, Office Administrators and Principal.
For those of you whose children are attending SVS face-to-face, your child's teacher will be reaching out to you either today or tomorrow to connect, and talk about classroom protocols.
Re: Transportation
Bus schedules , which will be shared with families early next week, are subject to change as boards receive new information from families who have opted out of transportation and indicated Remote, on-line learning.
You can also find information through the HWSTS Parent Portal on Tuesday Sept. 8, 2020
Please know that bus delays are anticipated.
School protocols are listed below in previous posts.
Sept. 7, 2020
As I mentioned earlier….
This is the one we will be using.
Sept. 4, 2020
Enclosed please find the Student Return to School Attestation.
If you have been unable to access the Parent Portal; to date, this form will need to be filled out and sent to the school before your child can attend face-to-face learning.
You can fill out- scan, and send to spencervalley@hwdsb.on.ca
Sept. 2, 2020
Thank you to all of our families who have patiently navigated the Parent Portal and filled out their COVID attestation forms on-line.
Our staff is spending this week getting ready for your wonderful children, and we are in great shape.
Thank you to our re-entry team of Linda van Pelt, Kristen Weber, Dorothy Kolios, Ellen Kosempel, Tonya Hall, Rachael Kott, and Timothy Jones who have worked with the office diligently to get our site- specific school re-opening plan in place.
Moving forward, and in consultation with School Council,  a school team will continue to monitor and adjust our protocols as needed,  in response to new or changing circumstances.
Next week you will hear from your child's teacher for specific information pertaining to classroom supplies and routines. This will help you with the specific information you may need pertaining to your child's age and stage.
A big thank you to all of you for your patience, your commitment to our school and community, and for helping to keep our school ready for the great learning and enjoyment your child will experience at SVS.
August 29, 2020
It appears the only constant these days as change- a late in the day message from the Director has our school startup looking different than it did yesterday
In the event that you missed his message to families, see the link above.
Have  wonderful weekend!
August 28,2020
As we prepare for school readiness, there are things you can do to prepare for face-to face learning at SVS,  These suggestions are based on the the discussions we have had with our re-entry team.
You may consider sending your child in with these  items:
A personal 60 ml hand sanitizer
A personal mask (MANDATORY)
Fanny pack or plastic container- (to store sanitizer and mask)
or a detachable clip lanyard (to hold mask when outdoors)
Backpack for all personal belongings-(no lockers or cubbies being used)
A personal clipboard for outdoor classroom use. You may want to tie a pencil to it.
A small non-cloth container for individual pencils, crayons, markers- No sharing)
A small square  cut up from a yoga mat sit-upon to use for outdoor learning.
We are busy setting up classrooms, and the whole staff is getting very excited to see all of you children  back at school soon!!!
School specific safety and operation  protocols are being developed in collaboration with the parent community and will be made available next Wednesday.
Have a wonderful weekend folks!
August 25, 2020 update #2
Dear SVS Community,
I will continue to use this space as a means by which to keep families updated.
At this point, we now know that the Board has decided as of last night to stagger starts for students for students as they enter school beginning on September 8th.
Students with Special Needs will be contacted for a beginning start up, and then all students will be staggered in until September 16th.
Once the school has an idea which students are  attending school on-line and which ones will be attending face-to face – SVS will receive staffing information.
This can be difficult for students who 'need to know' who is teaching them. However, we will proceed in the same manner as other years, by letting families know before school starts, who is in what classroom with which teacher, as soon as we are able.
Please note that we are likely as well to have a second re-organization by the end of September.
Rest assured- your children will be cared for- and we are all mindful of how uncertainty will be a factor we need to address in our classrooms. Our school community will be here for your children.
Please keep following HWDSB website updates.
Many staff will be in next week to get everything ready for your children. We can't wait to see them!
August 24, 2020- PARENT PORTAL UPDATE #2
A School Messenger message should have  been sent to you via email  – one for elementary parents/guardians and one for secondary parents/guardians.
The instructions and details have been uploaded to our Parent Portal information page: https://www.hwdsb.on.ca/parent/. You will also notice a Parent tab has been added to our website and school websites.
Should parents have any questions, there will be staff at the Board level accessible to help you via phone and through email. info@hwdsb.on.ca.
Grade 8 students have turned over to their secondary schools so parents of upcoming Grade 9s will receive an email with their child's profile in their assigned secondary school
JK parents who have registered in the spring and verified in our system will receive a School Messenger email to the Parent Portal
Once parents receive the link to open their account (and with the instructions provided), parents will be asked to:
Elementary:
Pre-registration: Once in the Parent Portal, parents can go to their child's profile (each child named on the tab at the top of the menu bar) and then the Forms tab listed on the left menu column. Pre-registration elementary form will be listed for parents to complete.
Student Screening Declaration Form (Attestation): Once a parent completes the pre-registration and the child is attending school in-person, the parent can go to the next form, which is the Student Screening Declaration Form (Attestation). This document must be completed before the child attends school. This document outlines the criteria and symptoms that would require a student to remain at home and/or be required to learn the school along with necessary steps needed prior to return.
August 24, 2020
Dear SVS Community,
As the week begins- we have more questions than we have answers for as to what the school re-entry will look like.
The Board will be further communicating next steps via their website in terms of the steps parents need to follow. Once the Board's plan is firmed up- then our in-school-committee which includes School Council and Home and School reps, can start to flesh out what return to school looks like at SVS.
As info is shared via Twitter it  will continue to be retweeted.
Thank you in advance for your patience as we work to make your child's return as safe as possible.
Sincerely
Audrey Hensen
August 11, 2020
Dear SVS Community,
I am attaching the link to the Board re-opening plan presented to Trustees last night, for those of you who are interested.
https://www.hwdsb.on.ca/wp-content/uploads/meetings/Special-Board-Agenda-1597086836.pdf
We have formed an SVS re-entry planning committee consisting of School Council chair and staff from all employee groups. As information is put out by the Board, this committee will gather input from these stakeholders and share information with the SVS community.
For voluntary remote learning pre-registration, parents will need to register on the Parent Portal between August 17 and 21. Check the Board website for further information.
Parents whose children are eligible for transportation will also be contacted by Hamilton-Wentworth Student Transportation Services and asked to indicate if your children will be using their services. This will begin on August 10th.
Courtesy Busing will be suspended.
We will endeavor to keep you in the loop whenever we have new information to share.
In the meantime- take care and enjoy your last few weeks with your wonderful children on their holiday break!
August 7, 2020
Dear SVS Community,
It is my hope that everyone is doing well and that our students are looking forward to a return to school date this September. I know that our whole staff misses seeing and working with your children.
Now that the province has released its overall plan, we are awaiting direction from the Board as to what and how September re-entry must look. There will be many considerations and circumstances to take into account for individual schools as we transition back to face-to face learning amid the pandemic.
Currently all staff are off on summer vacation, but please know that we have assembled a team at SVS to work out the best possible re-entry plan for our students and for site operations. The team will  be looking at processes to gather information about how we can best serve your children in a safe, warm and productive way.
Sincerely,
Audrey Hensen
Principal SVS
June 29, 2020
And now it is time to say goodbye for the summer.
I want to end the year by expressing my profound thanks to the Spencer Valley Community for the manner in which you have partnered with us this year to try and make the best year possible for our students. Dedicated parents, volunteers and community partners have worked to try and 'normalize' a very unique year- and support our students as we navigate the unusual times in which we are living. Thank you to ongoing volunteers who helped in the classroom, with fundraising, driving,with pizza days and day to day care.
Thank you to the Optimists who have continued to see k out partnerships when and where possible.
Thank you to our parent leaders who have found creative ways to honor our graduates, and provide unfailing support in all operational matters.
A special Thank You goes out to Sasha Spycher-Sulentic, who has graciously led us through many transitions, obstacles, and challenges. We will miss your measured  and thoughtful guidance, kindness and leadership as you move on with your last child to High School. You have left a legacy of inclusivity, caring, patience and innovation. You will be missed!
We wish our Graduates much success in their new schools.We have been in awe of your maturity this year, in handling a difficult time with such grace. Know that you will be missed.
If you are still experiencing problems, try this…
Thank you for helping to make our pick up process so smooth. If your child is missing anything, we will be hanging onto all Lost and Found items until September, when hopefully we will be able to get them ready for distribution.
Our wonderful facilities staff have begun summer cleaning, and we are hopeful that we will be able to engage in face to face earning next September.
Staffing is still ongoing for the Fall.
Keep following the Board website for updates over the summer.
In the interim- have a wonderful summer with your precious children. Stay safe! Have some new adventures. We cannot wait to "See you in September!"
Check out what SVS is Reading!
Thank you Ms. Sanders for keeping us digitally connected!
https://www.youtube.com/watch?v=mp86cKe2ZEY&feature=youtu.be
June 17, 2020
Just a quick reminder about tomorrow's date for dropping off school items(June 18). Please come to the front door and buzz the office- we will have a box by the door for you to drop off any iPads, books or other school items. Please contact Ms. Hensen so she can arrange a mutually convenient  time.
ahensen@hwdsb.on.ca
Thank you
Dear SVS Families,
Our final pick up will be on THURSDAY, June 18th. If you have items to Pick up- or DROP OFF- please email Ms. Hensen @  ahensen@hwdsb.on.ca for a time.
All school items should be returned on that morning  as well- and a box outside the FRONT DOORS will be placed there for drop off of items you have yet to return. Please bag these with your child's name on the item.
Thank you for your patience and understanding through this process.
Sincerely
Ms. Hensen
Dear SVS families,
As we head into the home stretch of the 19/20 year, I am awestruck by the dedication of and the work many students are generating during this unusual  learning time. Our students and teachers have to be highly commended for their dedication and creativity- KUDOS!
The Board has sent out notices about additional pick up times for student belongings- and they had developed an online booking system, that we did not use as we had already created our own system. SVS is  still using our own system- so please disregard the most recent message sent out to you from the Board.
As I remarked earlier, we have a very limited amount of belongings left for pick up, as we had a separate pick up in the evening for families who could not leave work to pick up on the 4th.
If your child still has items at the school, and you require an additional pick up time, please email me directly at ahensen@hwdsb.on.ca to arrange a time that works for you during the week of the 22nd.
Sincerely
Audrey Hensen
June 5, 2020
Dear SVS families,
Many thanks to our wonderful SVS community for the seamless and happy day you helped to create yesterday on our student belongings pick up. Staff were all smiles behind our masks as we got to see friendly faces- many of your children have grown so much- it is incredible!
Thank you as well to Home and School and School Council partners who helped us develop this process, and provide great input and advice along the way.We are happy to report that out of 350 students, only 15 bags of belongings remain.
Six of those families will be picking up bags on Monday night, June 8, for our second stage.
If you have been unable to pick up until this point, please send me an email, and I will help you arrange a time that works for your family.
Sincerely
Audrey Hensen
ahensen@hwdsb.on.ca
June 3, 2020
June 2, 2020
Dear SVS families,
We have made a few minor tweaks to our process for June 4th pick up of belongings.
There will be no lost and found available for perusing. We will hang on to all items we have and run a Lost and Found process in the Fall.
Graduates will not be signing any paper on the 4th. We are going a different route with our plan.
If your child has any medical supplies at school- those will be added to his/her bag for pick up
Also- a small reminder that we have streamlined the process so that the majority of students will not need a parent to accompany them for pick up. Even our youngest ones are going to be picking up in the gym- and teachers will be on hand to help facilitate this process.The fewer people that enter- the safer we all stay.
Please feel free to reach out  if you have any special accommodations or considerations you need met for this process to work for your family.
Many thanks in advance for your partnership in this process.
June 1st, 2020,
Dear families. As mentioned in the post below- SVS is doing its own bookings for personal belongings pick up. All families need to do is wait for your child's classroom teacher to contact you. There is no need to get into any platform or document supplied by the Board, as SVS Teachers are using their own internal Google Doc, to simplify the process for families.
As was mentioned below, if this process does not work for your family- please let your child's classroom teacher know as we will be developing a second stage of pick up to accommodate those families.
Thank you for your patience and help with this process.
May 31, 2020
Dear SVS families,
It just wanted to post out once more- for clarification-  what the process is we are using for the June 4, 2020 pick up of students  personal belongings. I have also provided the additional information as promised.
After conversing with School Council and staff, we decided to land on this process. Other schools in the Board are using the Board's software to sign up. We decided to simplify this and can do so bc we are in a smaller school.
Here is the process we are using…
If this is not a process you cannot make work, please let your classroom teacher know and we will do what we can to help you.
Best
Audrey Hensen
May 28, 2020
Dear SVS families,
We are missing seeing  your wonderful children every day in the real world!
Now that it has been established that learning will no longer be delivered in a face-to-face model for the remainder of this school year , the Board has put in a protocol that has been vetted by Public Health  to enable students to come in and retrieve their belongings. At SVS, that will take place on June 4, 2020. Classroom teachers will be reaching out to families to coordinate this as soon as they receive the needed templates for organization. Students who need to return instruments, music, library books, textbooks etc… will also have an opportunity to drop school items off with a label on each item indicating who the returnee was.
Lastly- our lost and Found items will be available for pick up in the event that some items were waylaid.
Check here at the beginning of the week for the process we will be using, and information as to how we will be keeping our students COVID safe.
Our Graduation Cte. is meeting to discuss what that might look like, given that Grade 8 graduations are cancelled. Stay tuned for that information as well.
Please continue to keep apprised of Board directives sent to you.
In the meantime, we are working hard on a productive June, and at the same time- a smooth re-entry for students in September. Take care!
May 19, 2020
SVS Parents! The final cut-off date for ordering a Middle School yearbook is May 22nd.
The cost is $20. Late orders cannot be printed.
Just in from the Coordinator of Transportation Services….
RE: School Year  20-21
Spencer Valley will continue to have the existing bell time of 8:25am to 2:45pm. With these bell times buses can arrive as early as 8:10am and depart as late as 3:00pm.
April 20, 2020
"SVS is happy to announce that yearbooks will be made available this year by online ordering through Edge Imaging. Ordering details will come soon but right now Mr. Adamczyk needs pictures of Grade 6/7/8 students doing online learning to include in the yearbook. Send all photos to kadamczy@hwdsb.on.ca (1 per student please). Also, there is a cover contest. Covers must include "Spencer Valley Yearbook 2019-2020″ with appropriate images and colours. They can be emailed to address listed above."
Thanks Mr. Adamczyk for continuing on with this!
April 20, 2020
As we head into yet another week of distance learning, I am hopeful that the dust has settled a bit for all of our families, an that you are finding your way through the the myriad of ways you have to receive and send the information you need.
I know our staff have been working terribly hard to make sure everyone is connected, everyone has the tools required to learn and is able to access the learning provided.
Last week found myself, Ms. Lessard and Mrs. Taugher in the school, connecting with families whose children require technology to access learning. Thank you to the wonderful folks who drove up and helped to make the process a smooth one. It was nice to see your faces, and smiles, and see your thank you signs.
There are students who do not have internet, and those students will be the recipients of different devices hopefully  starting this week.
At this point, we are still under rigid restrictions about entering the school and handling everything. I know many families are hoping to enter the school to have students pick up personal belongings. Please be patient, and apparently this phase will occur at some time. All processes are being streamlined at the Board level.
AS always, if you are experiencing any difficulty, please reach out to your child's teacher, and we will do whatever we can to rectify any challenges, or obtain support for your family.
We can appreciate that some students will find this way of learning as a challenge. At SVS we also try to see challenges as new opportunities for growth and independence. I know that we will all come out of this with new learnings, behaviors, and ways of working. Thank you so much for helping your students navigate through this new way of learning. Together, we can partner through this!
April 6, 2020
Today was an exciting day as we all adapt to a new way of learning.
Staff were allowed into the school to access the resources they will need to be able to work from home- and access planning materials.
The past two weeks, teachers have been accessing new tools put out by the Board, and learning some new ways to best transmit their teaching and assignments to your children. It has been an exciting whirlwind of a time, and the creative juices are flowing as teachers connect virtually to share their best practices. We are truly learning together.
Different classes will use different formats to provide your children with learning, just as teachers use different teaching strategies and pedagogies for their teaching in class when face to face.
Not everything is yet streamlined or perfect. The Board is sending the IT teams to out school to pick up iPads- which they will deploy to students in our Board, based on the information our teachers were provided by you. Not everyone has the access to learning online- and those children are being served as quickly as the Board is able. Students who left their SEA iPads at work will also need to have their iPads deployed to them.
Students may have forgotten their password to access e-learning, and teachers are submitting eBase requests daily to ensure your children have the access they need.
We understand that this may all be a bit frustrating for families, but please know that everyone is doing their best to make sure the 'plane that we are literally building while it is in the air' gets on course as soon as possible.
A big shout out to this community. We appreciate your patience, your time, and all that you are doing to work with us to get this going.
Please, if you have concerns or difficulties with e-learning in your home- reach out to your child's teacher to ask for help. Staff remain dedicated to getting back to you within 24 hours.
Stay well. Stay safe!
April 5, 2020
Update on social media and on HWDSB website:
Staff have been collecting the data on the needs of all our students regarding access to technology and internet for distance learning.  This data collection was completed today (April 3). The data and solutions are being reviewed next week. In addition, since the Ministerial Order does not permit any community members from entering our facilities, we are reviewing and developing a protocol for distribution of devices with the support of public health to ensure all staff and community members remain safe. This process will begin the week of April 14th, after the Easter Weekend. Please be assured that students will not fall behind as they await technology and/or access.
School Messenger message will be shared this evening supported by Public Health:
HWDSB would like to reinforce an important message supported by the City Of Hamilton Public Health Services. Please remember to stay at home and to stay off of playgrounds to protect one another.
All playground and play structures sites are closed.
COVID-19 can live on the surfaces of play structures, putting you at risk of coming into contact with the virus and spreading it further.
By provincial order, gatherings of five or more people are not permitted, and it is vital to stay at least two metres apart. So please, do not gather at playgrounds. 
Practice physical distancing, avoid non-essential trips in the community, wash your hands and stay safe and healthy HWDSB! 
For more information visit www.hamilton.ca/coronavirus and www.ontario.ca/coronavirus.
April 3, 2020
Good morning Spencer Valley families.
It is my hope that you are enjoying the weather, and can get outside from time to time to experience this awesome season as it transforms daily. The smells, sounds and sights are a wonder to behold as I look out of my window on this sunny day!
Thank you for your patience as we transition our classroom to become something new.
By now teachers will have contacted you to check in on how your child is faring and to provide and gather some information. Next week should look different than it has, as teachers are setting up a variety of ways to teach and interact with your children.
The School Board will be going into schools next week to retrieve devices for distribution to students who do not have access to technology across the Board. This is a massive undertaking to ensure equity to learning.
Please continue to follow the Board's website for updates – as those are the messages with which we are moving forward.
I am attaching some PDFs for you and your families to look at pertaining to safe and effective use of distance or virtual learning.
Please know that we are missing your children's presence in our lives, and wishing you and your families well.
Guiding Principles for Virtual Learning for Parents and Guardians
Guiding Principles for Virtual Learning for Families
Guiding Principles for Virtual Learning for Students
March 30, 2020
Good morning Spencer Valley families. I hope that you are enjoying the warmer weather- and the birds singing! Our family put up our feeders for some daily viewing, and the time at home is providing opportunities to slow down enough to notice things like that!
We are all back at work for week 2.
Currently, staff are reaching out to families to check student's access to devices and the internet. We will be sharing that information with the Board. When we receive any directive pertaining to how we should proceed to make sure access to the learning is available to all, you will hear from the Director, this site, or your child's teacher as to next steps.  Teachers are planning and creating, and learning new ways to reach your children remotely at warp speed! As teachers build their learning platforms for digital learning, please continue to use the Ministry Learning at Home website.  Please also continue check the Board website for updates.
Thank you in advance for your patience. I hope that you and your family are well.
We miss our face -to face SVS  community!
March 25, 2020
Dear Families,
Staff are being set up to work remotely from home, and will be reaching out to families in the way they they usually do. Have your children participate in the Ministry's Learn from Home site (see below) which is up and active for the next two weeks. You will be notified as soon as we have information to share  what your child's next steps are in terms of personalized learning at home.
As our Superintendent said- 'We are currently building the plane while it is up in the air'
As I mentioned earlier, please call the school if you have specific inquiries and messages will be sent to those who you are attempting to contact. They will respond in a timely manner.
Thank you in advance for your patience during this unprecedented time!
March 24, 2020
Good morning!
I am now able to access the website from home!
I hope everyone had a safe and happy week off of school. We are back at work as of Monday, and checking email and planning for our new way of working for your children.
Mrs. Taugher and I are unable to access our phone calls remotely- so if you have any calls to make to the school, those will be rerouted to our Spencer Valley email site from the Board office. If it feels like a little longer than usual to hear back from us – that is why.
I have been retweeting through @SVS_Sting throughout the break to pass along any new information as it arises.
You should be receiving messages through School Messenger, and information through the Board website if you have not already. The Board will also be managing our website and adding any pertinent information to it. These are the same messages we receive and follow.
My understanding of the plan is that up until April 5, parents and students follow the Ministry's Plan for Learning.
LEARN AT HOME:
Find supplementary resources for elementary and secondary students to practice math and literacy skills through the Ministry of Education's Learn at Home website.
The Board is working on a platform for any future Learning from Home days.
Staff have access to their emails and if you have any questions- they are your first and best sources to date.
All schools are CLOSED to everyone. This unfortunately means that none of us have access to anything that is needed that is there. Hopefully, your child did bring home his/her shoes and belongings, as we did a desk and locker clean out before we left.
I will continue to add to this as we receive information pertaining to SVS – and as I have been tweeting through Twitter, please follow the instructions that the Director is sending you on a regular basis.
HOme and School wanted you to know as well that unfortunately our Beeswax Wrap sale has been cancelled
Most importantly, stay safe, keep well.
March 13, 2020
We live in unusual times.
As we head into the March Break, we are being inundated with news and alerts. As you have heard, schools will also be closed from March 14 to April 5th. This will result in students having a 3 week break from school. During the break, please continue to check the Board website as to what the direction is being taken on behalf of  the student's schooling. At this point we do not have any further direction.
During that break, our wish is that you stay well. All of us at SVS are looking forward to seeing this through and getting things back to normal.
Sincerely
Ms. Audrey Hensen
March 10, 2020
Revised IEP's are being sent home with your child's teacher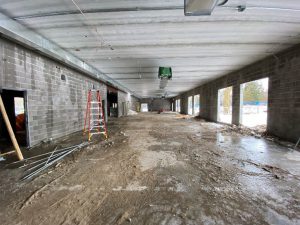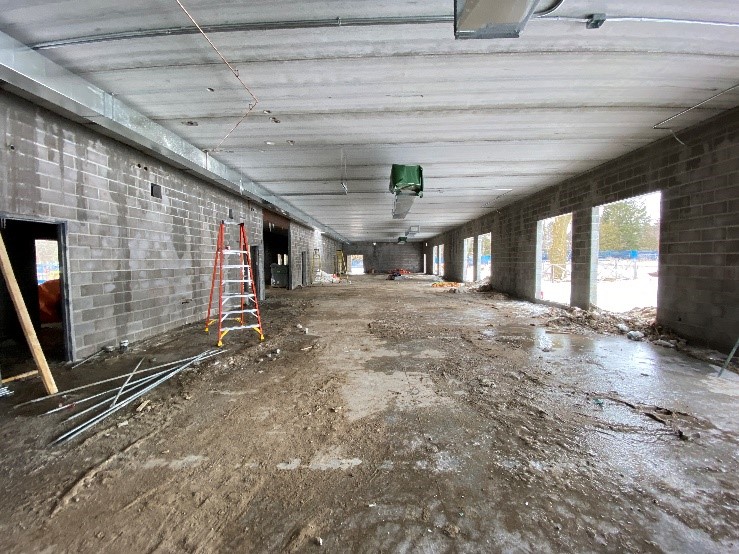 March 10, 2020
Dear Parents/ Guardians,
As a result of the changing use students have of their Personal Electronic Devices, the Intermediate Staff have collaborated to revise the PED agreement slightly. Please see below.
Your child's teacher has gone through this with the class, and your child has been made aware of the changes. Thank you for your support as we adapt with technology!
Spencer Valley Student Personal Electronic
Device Expectations
Spencer Valley School is not responsible for any loss, damage or theft of personal electronic devices.  Students may bring them to school at their own risk.
Devices may be used in class for educational purposes at the teacher's discretion. Students must always comply with the HWDSB Acceptable Internet Use Agreement.
Devices must be stored in lockers or in the phone pockets in class and are available only at direction of the teacher. Social media use is for you to engage in outside of school hours, not during school. All devices must be kept on silent mode.
Devices are not permitted during unstructured times (i.e. Break, lunch, recess). Devices are not to be used in the hallways during transitions or breaks. Phones, school or student IPad, and electronic games are not brought outside for recess.  This time should be both active and social for students.
Students are not permitted to take photos of other students, staff or volunteers during school hours.
Students are not permitted to video or audiotape others without their direct consent and the consent of the teacher.
Students who may need to make a call or text their families during the school day must come to the office and the staff will be happy to assist them. At that time, students may be granted permission to contact their parents/guardians using their personal electronic device.
Students will lose the privilege of using their personal electronic devices at school if they fail to comply with the above expectations. Repeated offences will result in parental contact and potential loss of use of PED's at school.
March 10, 2020
Our power is up and running completely, and our water site folks are fixing our water pressure as we speak. I imagine many of you were without power as well.Hopefully you are all up and running as well.
The only way to let the community know what is going on at school in this kind of circumstance is through a Board notice on the School Board website- as our Facilities and School Board team are in constant contact with us in the school in the event of a power outage.
I also put out Tweets, so in case you do not follow us on Twitter, our handle is @SVS_Sting.
Know that we put into place contingency plans. Each class is provided with a flashlight for students to use in the bathrooms if  the back-up power generator lights go out. Toilets are still usable, with our caretaking team flushing intermittently. Carboys of water with pumps are in the Bradleys, so that students can wash their hands.
Staff are vigilant in the hallways to ensure students are safe. Our classrooms are bright and airy, so everyone continued on with the  business of learning as usual.
The students here were awesome, and adapted quickly and safely to our 'power-outage protocol'
Well done SVS staff and students!
March 3, 2020
Well March came in like a lion! Students were enjoying the snow at SVS and we are now heading in to a muddy season. WE are asking students to stay out of muddy sections and still enjoy the fresh air and movement. Our Kinders are out digging in leftover snowbanks today!
Thank you to Superintendent Macpherson who joined us last night at our School Council meeting to provide us with updates on the new build. Construction is moving along well, and we are getting ready to start up our naming process and Transitions Committee. The naming should be happening in May. WE were informed that this year will be the last year to be called Spencer Valley School, so we will be having  SVS closing ceremonies this year, regardless of when the move to the new build occurs. Stay tuned for information. It is looking like we will be moving to the new site over the next winter break.
Here are photos to see the progress of the new build: https://docs.google.com/document/d/1kuTvanVdgq1yNijWX3jamWgOncAsLEu29nRAIgFl3Ho/edit?usp=sharing
Don't forget that Grad photos take place tomorrow, and dental screening for students from JK- Grade 2 will be receiving dental screening on Thursday March 5th.
Friday March 6 is a PD day, and staff will be at school engaging in self-directed learning.
Feb 25 2020
Tomorrow is Day of Pink.Come to school to stand up to Bullying- Wear Pink!
Our Kindergarten registration is zooming along.
If you or your neighbors have not yet registered your children for Sept. 2020 it would be most appreciated if you can get these in sooner rather than later, as we start to think about class sizes for next year.
Home and School meeting is tonight at 6:30 in Mrs. Hall's room.
Hope to see you there!
Feb. 19, 2020
February is just flying by- with students celebrating 100 days of learning and Valentine's Day.
Luckily there has been some snow- and students are getting that winter experience at Nutrition Break!
Option Sheet entries for High School are coming up as well.( Feb. 27)
Dental screening is approaching ( March 5, 2020), and information is being sent home with students. Screening will occur for FDK to Grade 2, but is also optional for any student whose parents wish them to get screening.
Vision Screening will also be available for FDK students and  reminder letters went home today with the details about that service.
Hope everyone is enjoying the snow and staying warm!
Feb. 5, 2020
Today is our last day with our Brock University student teacher Ms. Kleinschmidt, who has been helping in the Grade 7 room. Our students have benefited from her time and talent!
Ms. Bates, a former SVS student has just stated with us today for her Mohawk EA placement. A big welcome to her.
Remember, there is no school for students this Thursday and Friday, due to teacher job actions. WE will see your students on Monday Feb 10.
Please note information form our Day Care operators below.
Stay warm!
Jan. 28, 2020
If you are walking around the school in the afternoon and run into our new afternoon caretaker, please say hi and introduce yourself. Mikki Colonna is our new permanent afternoon caretaker and we are very pleased to have her join us!
Jan. 28, 2020
Dear SVS community,
As the labor unrest continues in Ontario schools, notifications will be sent out to parents routinely through the Board website and/or Twitter account
Should you have any specific questions that you need an answer for, please contact me at the school.
Ms. Audrey Hensen
905-628-1788
*On Friday, January 31, and Feb 6 and 7, 2020,there will be no school for students as  teachers will be on strike.
* One local update for SVS is that as of Monday, there will be no extra-curricular activity taking place- which includes no Canteen at Nutrition Break.
* RE: strike days- students will not be permitted to bring home musical instruments the day prior to the strike
* Home and School will continue to keep parents and caregivers  abreast of events pertaining to pizza day changes (i.e. This week's pizza will be made available to students this Thursday. Jan. 30th).
Thank you in advance for your patience and understanding.
Jan 23, 2020
Kindergarten registration starts on February 3rd.
Please see attached info- as to how to register!
Jan 23, 2020
Dear SVS families,
The letter below  is going home with your child- concerning report cards  for term one and IEP's.
The Board will continue to share updates on the labor situation through its website.
Thank you for your continued patience and understanding.
Parent-Letter-Elementary-Reports-final
Jan 21, 2020
A quick reminder for all families, that Friday Jan 24 is a PA day. There will be no school for students on  Friday.
Jan 21, 2020
Home and School  notice…
Sorry for the inconvenience, but the SVS 2020 Dance of the Decade (Thursday Jan 23) has been cancelled.
Jan 17, 2020
Home and School is hosting…
SVS 2020 Dance of the Decade
Thursday, January 23
5:00 – 7:30pm
SVS Gymnasium
Students and family are invited to come out for a dance hosted by Home & School
Association to kick off the (students') long weekend! Popcorn and water will be
available for purchase.
Please ensure that all adults/guardians accompany student guests.
Let's kick off the new decade together
Erin DeSouza Bruce
Jan 17, 2020
Two courses being offered for families
CLK Information Night Jan 2020 FWLT Information Night Jan 2020
Jan. 15, 2020
Dear  Grade 8 parents
I just received word from the Board about the change to Option sheet selection for Grade 8's who are headed to Waterdown. This change is in response to the current job action.
Waterdown – Option Sheet Nights 2020
Jan 14, 2020
Our School Council was provided by HWDSB with an informative session about bullying.
Shareable School Council Bullying Presentation-2019-2020
The Social Work department has made this presentation available for all parents to see using the link above.
Unfortunately, all after school and before school extra-curriculars are cancelled until further notice. Please follow HWDSB's website  for any current  job-action related items.
Thank you for your understanding.
Jan 10, 2020
Unfortunately, any upcoming elementary excursions that were previously approved  are cancelled for next week and postponed for the subsequent weeks.
Jan 9, 2020
If your student is in Grade 8, you might want to ask them about their High School Course Stream presentations today.
Option sheet entry for students attending High School next year will be on February 27, 2020.
Jan 6, 2020
Happy New Year to all! We are all looking forward to another great year with our students!
Starting the new year running with a school council meeting tonight. See post from your chairs Sasha and Linda below…
Hi all,
Happy New Year!! As everyone gets ready to settle back into this New
Years routine, this is just a reminder that we have our school council
meeting this upcoming Monday January 6th.  Linda, Audrey and I will be
doing a short presentation that the board has devised for school
councils in regards to Bullying. We were hoping to also have some
discussion around this as well.
We will also be inviting the greater community, so will be holding it
in the gym.  Also, we thought it might be nice to make this a pot luck
event as we didn't have a chance to celebrate each other in December.
Coffee and tea will be provided but if you would like to bring a snack
to share, that would be lovely.
A reminder there is no
meeting in February. The next  meeting will be March 2nd.
All the best in 2020!!
Sasha and Linda
Dec 12, 2019
If you are attending and have tickets for tonight's Sounds of the Season Concert, It begins at 6:30 pm
Book fair will be held from 5:30- 8 pm if you are looking for any books to share with others over the holidays.
Students are invited to bring food items for our school Food Share Drive.
Dec 11, 2019
If you are planning to join us for tomorrow's Sounds of the Season concert, it will take place from 1:15 until 2:45 pm.
Dec 11, 2019
Thank you for your patience as I repopulate the school website with events and notices that were erased by a outage at the Board.
A reminder that things are getting very busy at SVS as we head into the Holiday season.
This Friday we are hosting Joy day for students in grades 1-5.
Tomorrow is our Sounds of the Season concert- tickets were made available to you through your child and Mrs. Sanders.
Our talented musicians and singers are given the opportunity to showcase their skills and hard work.
Our Book Fair will be winding down tomorrow.
Dec. 9, 2019
Oh goodness
It appears as though my posts since October have disappeared! As have calendar events for the year.
I am enclosing the option sheet information night for Waterdown for all Grade 8 students here
Waterdown – Option Sheet Nights 2020 (1)
We are investigating with IT why the information  has disappeared!
Oct. 30, 2019
Dear Families,
We will be holding a Halloween parade through the school starting between 8:50 and 9:00 am. As in other years, parents are welcome to watch our little ones parade through the halls, showing their costumes to students in other classes.
Students will be given an opportunity to participate in the dance being put on by our older students.
Students in K-5 will need to bring in a loonie to attend the dance during period 3.
Students in Grades 6-8 will participate in the afternoon dance at a cost of $3.00 in the afternoon.
A big thank you to our dance organizers- Grade 8 students and Mr. Adamczyk.
Oct. 29, 2019
Report cards are going home today!
Oct. 21, 2019
Another glorious day and lots of buzz at school around the election!
Officer Drozd, our Community Liaison Police Officer was in today to speak to Grade 8 students about being and feeling safe at school.
Her message to students was- should they ever feel unsafe, or hear or see anything that could be construed as presenting potential or real harm they report it confidentially to a trusted adult. As school and police partners, it is our job to create a culture where everyone feels and is safe.
Should your child come home with any situation in which they feel unsafe, please let his/her teacher know, and we can work together to rectify the  situation.
She also spoke to them about leadership, and as role models for younger students they can help to make the school safe by reporting any unsafe behavior they witness.
Oct. 18, 2019
We have had a busy week at SVS. The Garden Club is going full swing- thank you to Erin Bruce-DeSouza and her team, as well as Mrs. Tipping. Crafts on the stage with apples this week!
Many of our students got an opportunity to practice real-life democracy in action this week as they engaged in a student vote program!
Much of the funding that Home and School has so graciously provided to our staff is coming to life in our classroom. Mrs. Hawkins has some beautiful light covers which makes the classroom more accessible to her students. Mrs. Hall purchase some large white board for collaboration, and the list goes on. Thank you to Home and School for your partnership with our teaching staff.
Next week, your students will participate in Bus Safety presentations. Voting for adults will occur on Monday at the school all day long- so phys. ed may take place out-of doors- weather [permitting.
Thank you to parents who gave us feedback on the communications they receive from the school.
Lastly, thank you for sending your great kids to our school. They provide so much joy and positivity to our school every day!
Have a great weekend!
Oct 11, 2019
Dear Parents / Guardians,
This year our school will be doing a magazine and cookie/muffin dough fundraiser for School Generated Funds.
Magazines:
This year, our magazine fundraiser will be run through the Family Reading Program. This is a different company from previous years and as a result the program will run a little differently. There will be no money or forms collected through the school for the magazines but all orders must be placed online through https://www.familyreadingprogram.com/. A booklet listing the magazines available for sale, and the cost, will be handed out to each student.
Instructions:
Go to the website: https://www.familyreadingprogram.com/
Click on Ontario and then find our school in the drop down menu
Enter in the student's name and select the teacher
Enter the order and payment information
Magazines will be mailed directly to the buyer.
Cookie / Muffin Dough:
This fundraiser will be run through MacMillan's. A brochure / order form will be given out to each student. The MacMillan's orders are Cash or Cheque only (nothing online). Cheques must be payable to Spencer Valley School and are due at the time of order.
Our fundraiser will run from October 11th – October 30th. The magazines will be delivered directly to your home. The Cookie / Muffin Dough will need to be picked up at Spencer Valley on Thursday, November 21st (time TBD).
We will be giving out prizes as follows. The top magazine seller will receive a $50 gift card as will the top cookie / muffin dough seller. Also, for every magazine or cookie dough order the student's name will be placed in a draw for another $50 gift card. The winners may choose to receive a gift card from either Best Buy or Indigo. In addition, the top 20 sellers will be invited to an ice-cream party.
Contact Anne Campbell at dancehockey63@gmail.com if you have any questions. As a reminder, all fundraising participation is optional. We appreciate your support in advance.
Sincerely,
Spencer Valley Staff and Anne Campbell (parent volunteer)
Oct. 10, 2019
What a glorious week!
The kids have been having some wonderful outdoor time at SVS.
The playground structure is sure a big hit with our older students!
Terry Fox fundraising
Our students raised $634.00 on the Terry Fox Day run!
Congratulations SVS Sting!
Water Bottles– Please consider sending your child to school with a water bottle- which he/she can refill at our water cooler as needed.
Bringing reusable bottles to school can help us cut down on waste!
Thank you!
Oct 7, 2019
Dear SVS community,
Please welcome to our school our new head caretaker Mr. Tim Jones. WE are happy to have him join our SVS staff.
Mr. Stirling will still be our afternoon caretaker.
I am sure you all know now- and have received the bulletin from the Board that the Caretaker strike has been averted, and everything is a go now – we are operating back to normal. Extra- curriculars will continue as will after school care.
Oct. 3. 2019
Please note the letter your child brought home pertaining to our current labour situation.
Parent Letter – Labour Update Oct 3 2019 final
Sept. 30, 2019
Tonight is our initial School Council meeting – Hope you can make it!
Today was Orange Shirt day. We recognize this day to to honour the survivors, victims and lasting effects of Canada's Residential Schools.
In the past, Indigenous children were forcibly removed from their homes, families and communities to attend church-led schools that stripped them of their culture, languages and identity. This created irreversible harm from which many families still suffer.
The date September 30 was chosen because it is the time of year in which children were taken from their homes to Residential Schools. It also gives school systems time to set the stage for Indigenous education, equity and inclusion initiatives for the coming school year.
Wearing orange helps raise awareness of the Residential School experience, ensures that every child knows they matter, and works toward a better future for all people. The orange shirt became significant due to the story of Phyllis Webstad, who in the early 1970s had her orange shirt taken away on her first day at the Residential School St. Joseph Mission (SJM) in British Columbia.
Picture Day will be held on Wednesday, Oct. 2- Please have your child come to school on that day with a smile!
Sept. 26, 2019
Our Grade 6 students had an awesome Outdoor Education day learning about Team Building and engaging in collaborative games.It was a great opportunity for former Millgrove , other new students, and our former SVS students to unite, learn and have fun!
Fortunately, Mrs. Kosempel was able to procure an Outdoor Ed grant from the Board, and the cost was covered by that grant. Parents who had already paid through School Cash Online for the experience were reimbursed today. Other forms of payment will be reimbursed on Monday!
EQAO results from Grade 3 and 6 were sent home with students today.
We have hired a new teacher to replace Mrs. Plunkett in the Grade 8 class – Mrs. Phillips
I will attach her bio
Teaching is a second career for me, I started my professional career working at Activation Laboratories in Ancaster. When I married and moved to a small town north of Belleville, I took that as an opportunity to attend Teachers College at Queen's University. After graduating I worked in the Hastings Prince Edward School Board for 3 years. In 2007 my husband and I moved back to raise our family close to extended family. Since then I have worked in the Secondary system at HWDSB both as a supply teacher and LTO at various schools such as Highland, Parkside, Saltfleet, Bellmoore and Billy Green. I took a leap of faith and moved into the elementary panel 3 years ago, which I believe is my true calling. I look forward to meeting everyone in the community and sharing a journey of learning with the students this year.
Julie Phillips
Sept. 19, 2019
The Terry Fox run lunch will be covered for students on Monday Feb 23- Each child will receive a drink, chips and a hamburger or hot dog provided at a discount by our wonderful partners at the Optimists!
Thank you Home and School for your generosity in providing lunch to our students!!!
Sept. 19, 2019
Tomorrow, Friday Sept. 20  is a PA day
No school for students
Sept. 19, 2019
Dear Families,
Your children have been receiving training in phys ed class to learn about using the new climber safely. The climber is being well used by our older students, who are loving the monkey bars! Many thanks to the Playground Committee whose efforts have provided students with this activity!
Please find attached the rules students are learning!
Sept. 19, 2019
Meet the teacher is happening tonight! Come on down and join us as we meet dine and chat from 5- 7 pm. Our partners the Optimists will be here selling dinner. Our staff is looking forward to meeting everyone!
Sept 16, 2019
Dear families
Things are running along very smoothly at SVS.
We just completed our first Fire Drill- and everyone was very quick and safe. Slo-Pitch teams are competing every day this week. Thank you to our coaches Mr. Adamczyk, Mr. Duggan, Mr. Merriam and Ms. Beaudoin as well as our volunteer drives, and Mr. Galer, our parent volunteer coach. what a great crew!
A reminder that School Council  election forms are due to the office by Sept. 23.
Meet the teacher will be held this Thursday from  5- 7.
We look forward to meeting everyone. Our community partners, the Optimists will be there with their food truck.
Yum!
Sept. 11, 2019
Dear families,
Our Agenda suppliers have not followed through with our school order this year. Each teacher is developing their own system for communicating their information to you. If you have not received this information  from your child's teacher, please reach out and inquire as we sort this out.
Many thanks for your understanding.
Sept. 4, 2019
Every year the SVS School Council hosts a Boo Hoo breakfast for parents to come and meet and share a tissue ( or not):)
This year, the Boo Hoo Breakfast will take place in the gym from 9-10 am on Sept. 1oth
All parents/caregivers are welcome!
August 28, 2019
Dear Parents and Caregivers
Class lists will be posted with student's first name and teacher name on the back doors over the long weekend.
On September 3rd, all teachers will all be on the back playground awaiting your children. They will have class lists and their names on the back of the clipboard so that students will be able to locate them.
See you soon!
Welcome to another fantastic year of learning and growing at Spencer Valley School! We are thrilled to be back and very much look forward to working with you to support the development of students.
Our staff have the building ready and gleaming and are eagerly anticipating the most important part- the return of your children!
Here is our list for the 2019- 2010 staff.
SVS Staff List for 2019-2020
Name
Assignment
Rm
Rochelle McLean
FDK A
12A
Denise Slemko
DECE
12A
Chris Duggan
FDK B
12B
Teresa Pircio
DECE
12B
Nancy Johnson
Grade 1
10
Margaret O'Connell
Grade 1/2
202
Ashlee Rozon
Grade 2/3
8
Cairine Grantham
Grade 3/4
4
Jessica  Sleep .7
Grade 4/5
5
Tara-lea Beaudoin
Grade 4/5
5
Scott Bader
Grade 5
3
Tonya Hall
Grade 6
16
Ellen Kosempel
Grade 6
7
Anne-Marie Tipping
Grade 6/7
6
Dorothy Kolios
Grade 7
13
Ron Merriam
Grade 7/8
P3
Karl Adamczyk
Grade 8A
13
Caitlin Plunkett
Grade 8B
P1
Sara Hawkins
Int DD
15
Tanya Sanders
Music
17
Olivia Andersson
French
Roy Nicole .5
French
Megan Lessard
LRT
11
Educational Assistants
Rachel Kott
EA
Laura Lyn
EA
Katie Risidore
EA
Kathy Valenta
EA
Andrea Clark .5
EA
Office                                                                                                         Caretaking
Audrey Hensen
Principal
Janet Mcmanamy
Head caretaker
| | | | |
| --- | --- | --- | --- |
| Judy Taugher | Office Admin | Nick Sterling | Afternoon Caretaker |
Each of these people bring to their positions a passion for learning and the required skills to improve student learning and achievement.
Spencer Valley is a place that is fortunate to work with an amazing community of families.  Indeed, we are proud to be working with all of our staff and community partners. We hope to see many of you at our September events: School Council ( Sept. 30), the Boo Hoo Breakfast (Sept. 10 from 9-10 am or Meet the Teacher (Sept. 19th).
As events arise, they will be added to our school calendar. Also, morning announcements will be posted on this site daily. You can also follow the school's events on our Twitter feed @SVS_sting!
First Week Packages:Important forms for you to complete will be coming home the first week. These ensure your child will be safe both at school and on community outings. Please complete all forms and return to your child's teacher by Monday, September 9th. An individual plan of care needs to be confirmed or developed to support each child who has a prevalent medical condition. Epipens, inhalers, and medications need to be brought to the office.
School Council Election and Parent Candidate Nomination Process
First meeting: Thursday September 30th at 6:00 p.m. Parents /guardians that have a child enrolled at Spencer Valley School  are welcomed and encouraged to attend School Council meetings. The Ministry of Education requires all Ontario schools to have School Councils. The role of a School Council is to advise the principal and staff of recommendations for the School Improvement Plan and further the effective learning environment for students. If a parent/guardian would like to be a voting and serving member on  School Council, they must be elected to the role. Submission of a nomination form is required  and needs to be at the office by Sept. 23rd. This form will go home with your child. On Monday, September 30th, we will hold our first School Council meeting for this school year. At this time, we will review the number of candidates and determine election procedures. Individuals putting their names forward must be at the meeting on September 30th if they would like their name to stand. From the Spencer Valley School Council, an executive consisting of Chair, Treasurer and Secretary will be determined. The whole school community will be notified of the new SVS School Council.
Where do I find out if school is closed because of weather?
HWDSB website: www.hwdsb.on.ca
HWDSB Twitter account: www.twitter.com
HWDSB HWSTS website: www.hamiltonschoolbus.ca
Local Media Outlets: CHCH TV, CBC Hamilton, Hamilton Community News, Hamilton Spectator
Allergy Alert
Within our school community there are students and staff who have potential life threatening allergies to foods, predominantly nuts. Others suffer from allergic reactions to perfumes, spray colognes and body sprays. We respectfully ask for the co-operation of the parents/guardians within the school community to avoid sending nuts of any kind or wearing perfume/cologne to school.
Safe and Timely Arrival and Departure
SVS SCHOOL DAY SCHEDULE
8:15- 8:25 Supervision is available to families on the school back playground.  Students will not be permitted on the climber unless they have parental supervision.
Morning Entry                                   8:25 a.m.
Period 1                                                                        8:25 – 9:25 a.m.
Period 2                                                                        9:25 – 10:05 a.m.
Nutrition Break                       10:05 – 10:45 a.m.
Period 3                                                                       10:45– 11:35 a.m.
Period 4                                                                       11:35 – 12:25 p.m.
Nutrition Break                                 12:25 a.m. – 1:05 p.m.
Period 5                                                                        1:05 – 2:05 p.m.
Period 6                                                                        2:05 – 2:45 p.m.
Dismissal                                                              2:45 p.m.
Supervision is available from 2:45 – 2:55 pm on the back playground. Students will not be permitted on the climber unless they have parental supervision.
For the safety of our students and for the establishment of regular instructional time, you are asked to please observe the following: Please do not drop off your child in the parking lot. This can be a congested high traffic area during peak times and is not suitable for pedestrians. Please park your car in the lot or on the street and escort your child to the back playground, where they will be supervised. This is a busing school, so please refrain from parking in the bus loop.
All students in grades K-8, with the exception of students who take a taxi, or in the DD class, enter the building through the back playground doors. Please leave your child at the school door with their teacher. Adults who do occasionally need to enter the school with their children are expected to sign in at the office Instructional time begins at 8:25 am. Students should arrive no earlier than 10 minutes in advance so they can be supervised by staff outside. This includes kindergarten. School ends at 2:45 pm, all non-bused grade K-8 students exit via the back playground and remain on the blacktop where they will meet their caregivers. Staff are on duty on the back playground at dismissal until 2:55 pm. If your children stays longer, you are expected to supervise them.
Thank-you for your co-operation.
SVS Sign In/Out Procedures
When visitors arrive at the door, they are instructed by staff to please come in and sign in at the office.
For safety reasons, parents, visitors and contractors are asked to sign in at the office upon arrival.
Upon entry, Office Staff will assist visitors with how to proceed.
Volunteers will be required to sign in.
If parents enter the buildin
Welcome to Spencer Valley School. It is a pleasure to work in such a warm and inviting school community. I am happy to be starting off this year with your children, and look forward to meeting the many new faces that are starting off their year here. As the school Principal, please know that I have an open-door policy to parents and students. If you have a question about the school don't hesitate to contact me. If you have a question about your child or their classrooms, please connect with the teacher first.
The best way to reach me is by calling the school at 905 628- 1788. I will do my best to get back to you during the day. Please sign up for the school website if you have not already, as important, dates will be posted there. I will also post new information for parents as it comes in. Look for tweets, and daily announcements as well!
Spencer Valley Staff recognize the importance of the partnership between the home and the school. This partnership is vital in establishing consistent patterns of appropriate behaviour and self-regulation in our children. We believe that the school environment should be positive and supportive and that interactions should be based on an attitude of mutual caring and respect.
We have a vibrant and active School Council, and invite you to follow Council information on the school website as well! The first meeting will take place on the evening of Sept. 30. More information will follow. Please come and join us!
The school is gleaming as we ready for the big day- September 3rd!
I look forward to meeting your children, and am excited about our upcoming 2019-2020 school year!
Sincerely
Audrey Hensen
Principal