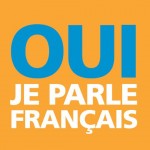 HWDSB's EARLY-ENTRY FRENCH IMMERSION PROGRAM
Glen Écho is one of the schools in the Hamilton-Wentworth District School Board which offers French Immersion beginning in Grade 1. This is the Early Immersion program and it is designed to give English-speaking children opportunities to become highly proficient in French as well as in English. Classroom instruction is given mainly in French, and English instruction is provided as well. Upon graduation from secondary school, the student is expected to be functionally bilingual. Math, Social Studies, Science, etcetera cover the same content as in English classrooms, but are taught in French. Research and experience show that early Immersion leads to highest fluency in French while maintaining levels of competency in English Reading and Math.
EARLY FRENCH IMMERSION MODEL
Gr. 1-3 French Language, Math, The Arts, Social Studies, Science, Health (English introduced in grade 1 – an average of 45 minutes a day)
Gr. 4-5 French Language, Math, The Arts, Science, Social Studies, Health (English for an average of 60 minutes a day)
About 30 minutes daily of instruction in subjects such as Music, Physical Education, Computers or Library may occur in English.
Updated on Wednesday, February 21, 2018.