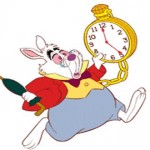 To avoid any confusion at school, parents are asked to keep the school informed of any absences, lates, or early dismissals by either a telephone call to our attendance line, or a note delivered to the office. Telephone calls can be received 24 hours per day at (905) 560-6630. It is most helpful if calls are received before 8:30 a.m. so that attendance can be recorded and to avoid a call home. Attendance is checked daily morning and afternoon. We depend on our parents to call the school to report their child's absence. When a parent has not called, we resort to our parent/emergency phone numbers. This is to ensure the safety of the students. Thank you for your cooperation.
Notes should be submitted for any of the reasons below:
When a student is arriving late;
When a student is absent or is going to be absent;
When a student will be leaving school before normal dismissal time;
When a student who normally rides the bus will be using an alternative arrangement for transportation.
It is helpful if notes include the student's full name, room number and a cell or work number where a parent or guardian can be reached.
When students are late, they must report to the office for a late or admit slip. These are recorded at the office and are checked against the attendance sheets. Parents are reminded that late arrivals and absences are recorded on the child's report cards.
If parents are late picking up children after school, we require that children come back into the school at 3:20 p.m., so that they can be supervised. Children will be brought back to the office and parents/emergency contacts will be phoned.
Updated on Wednesday, February 21, 2018.