Message to all Bagshaw Families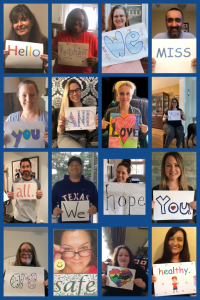 Hi Bagshaw Families,
Let's start by sharing how much we miss you and seeing your smiling faces. The staff sends their love and best wishes.
We want to thank you for the dedicated efforts that you have been putting forward to help make distant learning easier for not only your kids but the educators as well. We know that it cannot be easy and is not ideal for your family but thank you for making the best out of this most difficult situation.
It is nice to hear from the staff the many stories about the positive connections that have been made, and even the pictures or emails that parents have shared. Please know we truly appreciate this effort.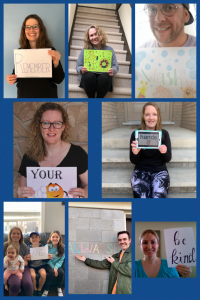 There are a few parents we have not been able to communicate with to this point or a few who seem to be struggling to get the technology up and going. We want to make sure that you are okay and know that we are always available to help.
If you need help or just want to reach any of the staff, please call the school and leave a message on the phone, or send an email to the school email address. These are checked on a daily basis and the message will be passed on to the intended person.
Again, we want to thank you for the efforts you have put forth during this difficult time and we encourage you to stay safe and take care of yourself and know that we will get through this together.
Updated on Monday, May 04, 2020.