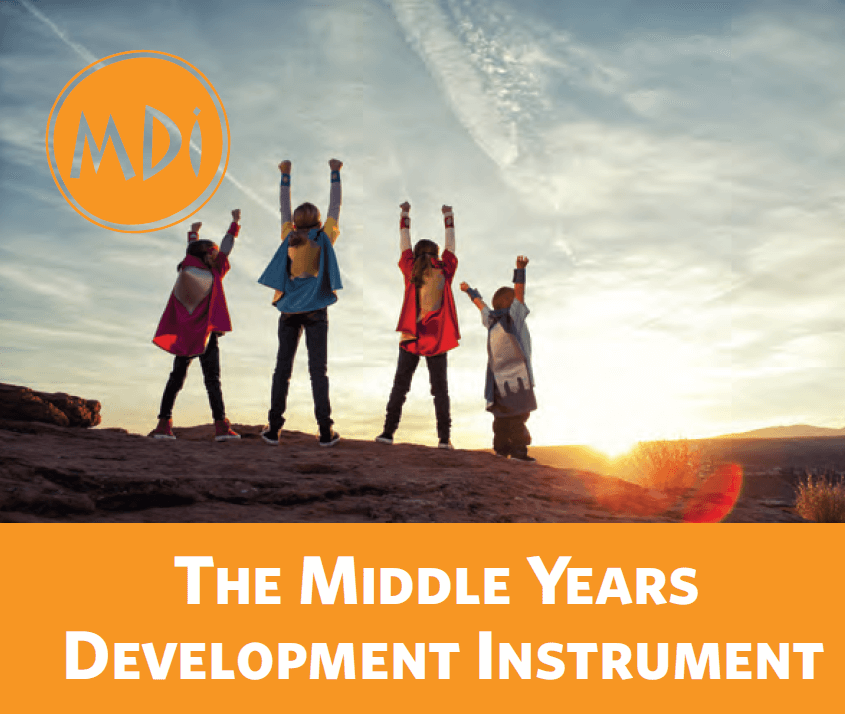 At HWDSB, the Middle Years Development Instrument (MDI) well-being survey intends to hear directly from students in grades 4 to 12 about their experiences and well-being. We will implement a full version of the MDI in classrooms in 2021-22.
Although we want to hear directly from children and youth, if you believe your child needs support to fill out the MDI, please help them as you see fit.
Why it matters
Right now, however, we know this year has been hard on many children and youth. That is why it is important for us to collect data to fully understand the impact this pandemic is having on their well-being and perceptions. We want to use MDI to measure well-being during this critical and historic time. We will use the MDI results to inform programs, supports and services for children & youth that foster healthy development and healing from the COVID-19 pandemic.
Privacy
Your child's responses to the questions will be kept confidential and will be presented anonymously. We are not collecting student identifiers (e.g., student number or name).  Only Research & Analytics Department staff will have access to the survey data and will create anonymous, summary reports for our schools, the Board, and community partners working to improve the lives of children and youth. Children and youth may skip any questions they do not wish to answer. The MDI contains information about who they can reach out to if they feel distressed and need someone to talk to.
Questions?
For questions or concerns related to the privacy of your child's survey data, please contact privacy@hwdsb.on.ca. For questions about the survey itself, please contact research@hwdsb.on.ca. If you are concerned about your child's mental health and well-being, please use our resources below.
Updated on Wednesday, November 24, 2021.