Call out for Gently Used Books for our "Book Swap"
Gratitude to Student Council Members for initiating a "Book Swap"at our Open House on May 12th.  Please review the poster for details about how you can participate in this worthwhile event.
DC Student Council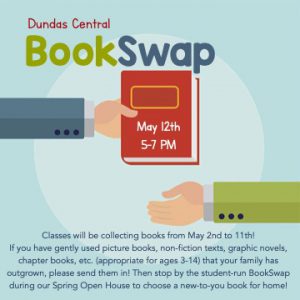 Updated on Thursday, April 28, 2022.