Important Message(s)
Welcome to HWDSB's 2016 Director's Annual Report
What's on this page?
Last updated on Tuesday, February 21, 2017.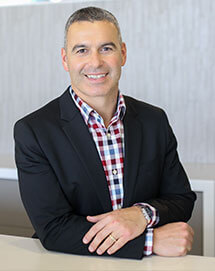 In 2015-16, HWDSB worked to make every school a great school. We also Reimagined our vision and focus. We asked the community how we were doing and used this challenging feedback to launch a new vision in fall 2016. Our five new priorities are Positive Culture and Well-being, Student Learning and Achievement, Effective Communication, School Renewal and Partnerships. Below, we use this new structure to review our work in 2015-16.
Positive Culture and Well-being
We want all HWDSB students and staff feel safe, supported and accepted. We also want HWDSB students and staff to be engaged in the school and workplace as a learning organization committed to respectful and inclusive working and learning environments.
Some ways we pursued this in 2015-16 include:
Well-being: Student well-being was made part of the school improvement process, alongside strategies to encourage credit accumulation and increase graduation and return to school for early leavers. We also encouraged schools to participate in school and system events, and help us gather and respond to student voice and engagement.

The rate of early leavers re-engaged in learning through early-leaver strategies rose from 47% in August 2014 to 65% in August 2015.

Inclusion:  Supporting our First Nations, Métis and Inuit student community by identifying and leveraging up the targeted approaches successful at Strengthening Hamilton's Aboriginal Education (SHAE) to other schools, and integrating First Nations, Métis and Inuit literacy material and approaches into selected After School Schools Programs. We have also provided learning opportunities for staff all many levels of HWDSB and collaborated with our First Nations, Métis and Inuit community on engagement sessions for parents.

The number of elementary students self-identifying as First Nations, Métis or Inuit rose from 140 in 2012-13 to 257 in 2015-16.
Student Learning and Achievement
We want all students reading by the end of Grade 1, improvement in mathematics and all students graduating.
Some ways we pursued this in 2015-16 include:
Reading: Like many Ontario school boards, EQAO results at HWDSB indicated the need for a reset. It is critical that students are reading by the end of Grade 1. To get to this goal we have set an aggressive target to see at least 75% of Grade 1 students earn a B or above on their June 2017 report card.

On EQAO results, the gap between HWDSB and the Province on Grade 3 reading is at -8%, a concern that is leading staff to look deeper into the data.

Math: Math is a challenge across Ontario as we can see with the new provincial math strategy's call for protected learning time, math leads in elementary schools, coaching of principals and vice-principals, support for learning at home and more examples, like the Homework Help clubs we have at HWDSB.

The gap on EQAO Grade 3 math has grown, reflecting the provincial change with math and the need for improvement.

Graduation: Although challenges continue, we are encouraged that the gap to the province narrows as students approach graduation – the end game for us. We are also seeing our graduation rate rising.

HWDSB's five-year graduation rate for the 2010-11 cohort rose to 80%, up from 79% for the 2009-10 cohort. Each 1% gain improves life chances for about 35 students.
Effective Communication
At HWDSB, we seek to improve internal communication with staff and students, as well as improve public confidence with our external stakeholders.
Some ways we pursued this in 2015-16 include:
Internal and external engagement: We worked hard to build awareness of the Reimagine campaign's three-part process: Explore, Imagine, Launch. This provided robust and challenging public and staff feedback to improve our vision and focus.

In phase two (Imagine) of the Reimagine HWDSB vision consultation, we heard from 3,394 parents, 171 students, 750 staff, 42 community members and 128 others for a total of 4,485 participants – an increase of 422% compared to phase one (Explore).

Websites: To achieve high levels of parent engagement, we worked to increase the number of families signed up for school website updates by email.

School website subscribers have increased 118% from September 2015 to September 2016, from 4,918 to 10,702 subscribers.

Public confidence: Corporate Communications created awareness campaigns for transition events including Pathways Information Night, Grade 8 Nights and Option Sheet Nights. Pathways Night exit cards provided baseline data on the event's effectiveness and understanding of our programming.

For the 2015 Pathways Information Night, this feedback found that 96% of attendees received materials they can use; 94% learned about programs available; 86% received valuable information about the high school transition; and 82% learned about services available.
School Renewal
We want to improve the conditions of our schools, so that all students and staff have great environments in which to learn and work.
Some ways we pursued this in 2015-16 include:
Summer construction: Always a busy period for HWDSB, summer 2015 was especially busy thanks to funding for school consolidation, capital priorities, full-day kindergarten spaces as well as school renewal and school conditions improvement grants.

Summer of 2015 saw HWDSB spend $30.8 million on capital projects across 20 school sites.

 

Kindergarten: By 2015-16, HWDSB had spent about $25 million in FDK funding on schools needing work due to the program.

In summer 2015, this included creating additional FDK spaces at many schools, including Bennetto, Cathy Wever, G.L. Armstrong, Hillcrest, James Macdonald, Queen Mary, Queensdale and W.H. Ballard elementary schools.

 

Benchmarks: In 2016, Trustees prioritized facility benchmarks for HWDSB secondary schools: science labs, playing fields and learning commons, and potentially gym floors and technology labs. Each year, $11 million will be dedicated to work on these benchmarks.

Since 2011, HWDSB has made efforts to reduce portables. This cuts operating expenses, eliminates old portables and ensures more equity across the system. From 2010 to 2015, HWDSB reduced its inventory from 148 to 108 portables.

 
Partnerships
We want to strengthen our collaboration with new and existing community partners to enhance opportunities for students.
Some ways we pursued this in 2015-16 include:
Community Engagement: The HWDSB Community Engagement Report Card was developed and piloted with a selection of community partners. We will use it to ask community partners how they view HWDSB, what they feel HWDSB does well and how they feel HWDSB might improve the way it engages the community. Implementation in 2016-17 will gather baseline data for improving engagement when building relationships or community partnerships.

Reimagine HWDSB was an extensive effort to seek, analyze, share and incorporate public input as our district developed its new strategic vision. The public told us what areas HWDSB can improve on, with the frequency of topics raised reflected in the graphic at right.

Parent Engagement: We used system-level, targeted parent engagement to empower parents to support their child's learning and achievement. Staff will explore new ways to meet parent needs in 2016-17.

Through Parents as Partners, staff reached out to parents in several forums: more than 150 parents attended a free session on Executive Functioning with Sarah Ward. Evening sessions on Special Education addressed entry to school, the IEP process, the transition to secondary school and Collaborative and Proactive Solutions.

 
 ABACUS: HWDSB began a long-term, system-level partnership with the Hamilton Community Foundation (HCF) in support of their ABACUS initiative, which aims to improve high school graduation rates and access to post-secondary, including the trades, by focusing efforts on Grades 6, 7, 8 and entry to high school. ABACUS employs an intervention program with four pillars: academics, mentoring, goal-setting and incentives, while also recognizing the importance of parental engagement to post-secondary access.

In 2015-16, HCF awarded $1.9 million in ABACUS community project grants for the next 3 years. Projects include extracurricular academic, recreational and arts programs, college and university campus visits, Science, Technology, Engineering and Math (STEM) programs such as coding and robotics clubs as well as programs that specifically support Aboriginal and newcomer students. Students from 30 HWDSB elementary and secondary schools began to benefit from community programming opportunities that supported their learning, achievement, and well-being.