Department Title (Learning Resources)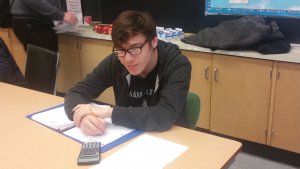 Delta's Learning Resources department consists of a group of specialized programs serving the diverse needs of our students.   We have three Special Education classes: Junior Graduated Support, Senior Graduated Support and a Comprehensive class.  These three classes serve students who have special needs.  The educators within these three classes focus on supporting the students in developing those life skills that will allow them to move towards a greater level of independence.  We also have three Alternative Education classes which serve our students who struggle learning in a conventional classroom environment.  The educators within these classes focus on creating a positive classroom community while supporting their students in acquiring learning skills and work habits that are key to both educational and personal success beyond the walls of the school.  In addition, our department includes a Learning Resource room, where teachers focus on meeting the needs of learners who require individualized, one-to-one instruction.  The department is also responsible for the development and maintenance of our students' Individual Education Plans as well as educating and supporting our staff on matters of the individual learning needs of our students.
James Troisi
Jtroisi@hwdsb.on.ca
Roberta Duncan
rduncan@hwdsb.on.ca
Updated on Tuesday, February 20, 2018.