Grade 8 Grad Wear DEADLINE: MARCH 22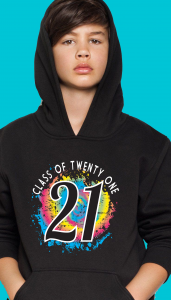 Hello Grade 8  Families!
An email went out to you today regarding the Grade 8 Grad Wear. Here is a summary of the email with the attachments  for you to review.
To access the order form, you need to visit 
www.schooltee.com
 and "create an account" for individual purchasing.
Attached are two sets of instructions that will make this process seamless for you; one attachment has the order form, prices, sizing, and colours, while the other has instructions on how to make an account and place an order.
All orders need to be completed through their website.
The order forms will be available online until Monday, March 22, 2021.  After this deadline, the order forms will close so the orders can be processed. Shipping of the orders usually happens approximately 2-3 weeks after the deadline date.
Updated on Tuesday, March 09, 2021.