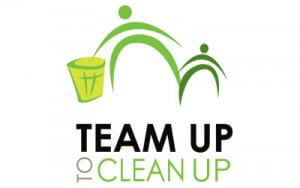 Team Up to Clean Up is a year-round city-wide community clean up program. This program provides all the tools you need to run a community clean up including gloves, recycling bags and specially marked garbage bags.
In 2015, over 23,000 volunteers participated in Team Up to Clean Up. Volunteers collected 4,800 bags of garbage, 1,600 bags of recycling and invested more than 37,000 volunteer hours to help clean up our community.
The program helps keep public places in your neighbourhood clean and safe for everyone. You can host a clean up event on City property including:
parks
trails
parking lots
alleyways
streets
The City discourages clean ups around water because of the danger to volunteers. If you want to host a clean up event near a waterfall, pond or along a shoreline, you must register your event with the Great Canadian Shoreline Cleanup Program. This program will ensure you have appropriate safety information and liability coverage for volunteers.
Learn more about Team Up to Clean Up.