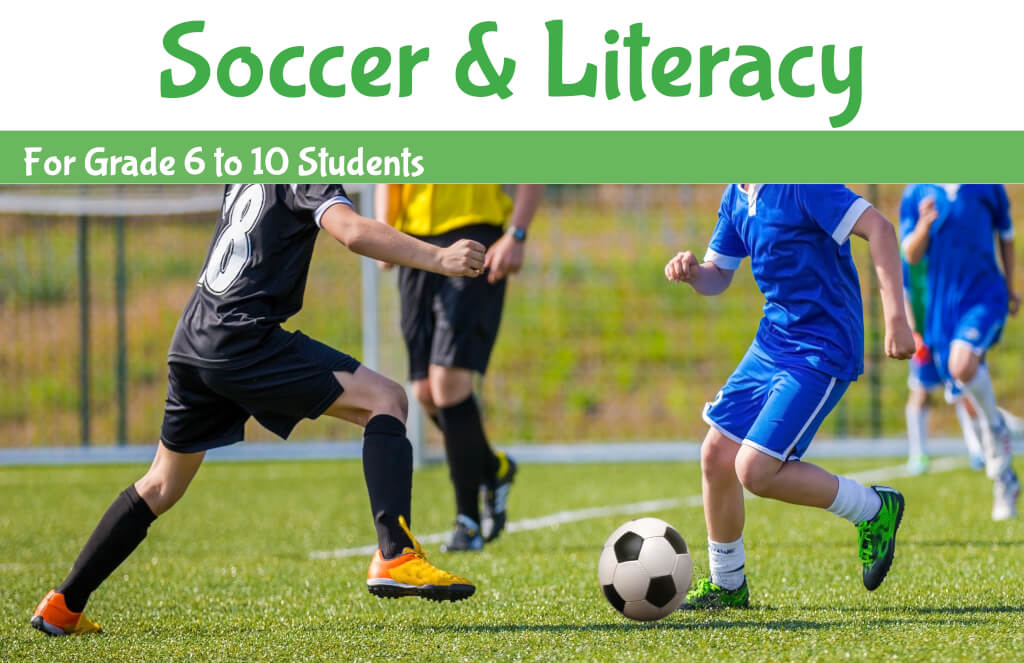 Summer Soccer & Literacy Program
Continuing Education is pleased to offer a summer a Soccer and Literacy focused program for students in Grades 6 to 10.
Programs Available:
| Location | Dates | Times | Notes |
| --- | --- | --- | --- |
| Gatestone | July 15-19, 2019 | 9:30 a.m. to 12:30 p.m. | Literacy focus – Closed to enrollment |
| Hess Street | July 15-19, 2019 | 9:30 a.m. to 12:30 p.m. | CANCELLED |
All Summer Literacy and Numeracy camps are now closed to enrolment.  Have a great summer!
Please see our "Register with CE" page for student registration requirements.
Program Information:
FREE for eligible students in Grade 6 to 10 and who attended an Ontario School in 2018-2019
Play soccer, develop skills, meet new friends and have fun! Students can participate in one or more one week sessions
Literacy supports provided.  Reinforces teamwork, organizational and time management skills
Good attitude, behaviour and attendance is expected of every student
Visa students, visitors and students who did not attend an Ontario school in 2018-2019 may attend for a fee of $100 per session.  Fees must be paid in advance by cash or debit at the Hill Park Learning Centre, 465 Est 16th Street, Hamilton.  Office hours are Monday to Friday, 8:30 a.m. to 4:00 p.m.,  July and August 8:30 a.m. to 3 p.m. (statutory and board holidays excepted).
Students are asked to wear athletic clothes and shoes and bring nut free snacks and drinks each day.

ATTENDANCE:  Inform the teacher each day if you will be absent.  Please remember, parents are responsible for the timely arrival and departure of their child(ren) each day.
BEHAVIOUR:  Students enrolled in Summer Programs must make every effort to complete both in class and homework assigned to them.  Any lost time and / or assignments must be reconciled with their classroom teacher.  Students must be respectful of their teachers, fellow classmates and all other support staff on site at designated schools.  Parents will be contacted by the teacher and / or Principal should there be any concerns.  Students may be asked to leave the program if there are any concerns.
SUPPORT:  There are no Special Education Resource Teachers available to assist with program modifications / accommodations.  Every effort will be made by the classroom teacher to support and enhance the learning of each student.  Identified students with Individual Education plans are welcome to attend with the above understanding.  HWDSB is committed to protecting your personal information.
What to Bring:

Program participants need to bring the following items with them to the Summer Soccer & Literacy Program everyday:
Pen/Pencil, Eraser, Peanut Free Lunch/Snack, Water Bottle, Athletic wear, Running Shoes, Summer Hat, Sunscreen
To find out more information about our program call or e-mail:
Continuing Education Hill Park Learning Centre at 905-561-2190 or ce@hwdsb.on.ca

Updated on Thursday, June 20, 2019.