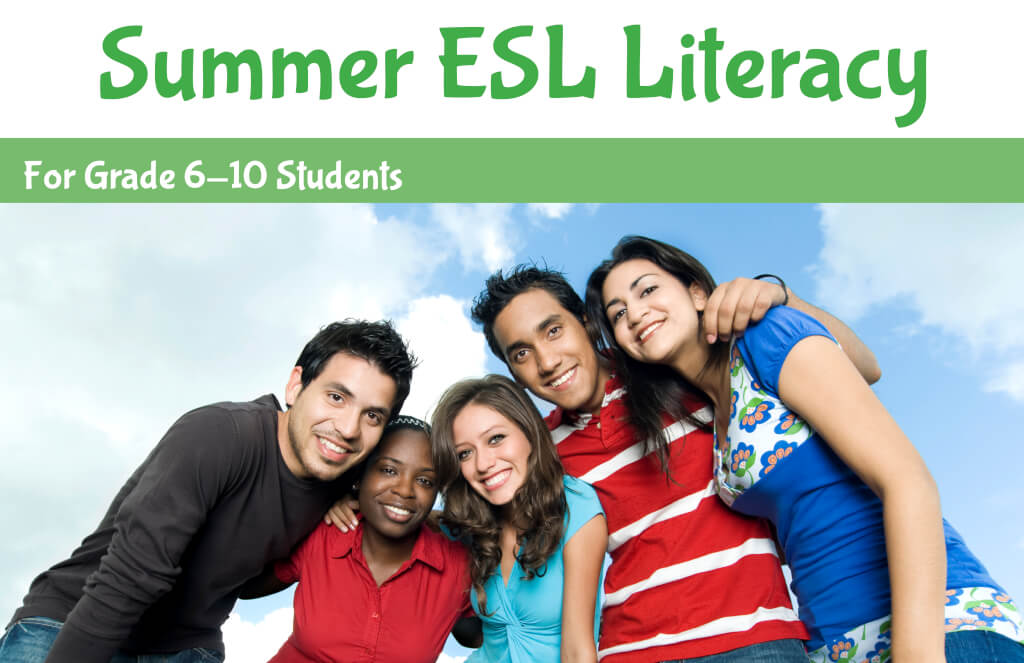 ESL students in grades six to 12 are encouraged to join our ESL Literacy Summer program to strengthen their Literacy Skills this summer.
| | |
| --- | --- |
| Dates: | July 3 to 26, 2019 |
| Times: | 9:00 a.m. to 1 p.m., Monday to Friday |
| Locations:    | Nora F. Henderson and Prince of Wales |
Registration for the 2019 Summer ESL Literacy Program is now closed.  Thank you for your interest.



Program Information:
The classes are for CURRENT Grade 6-12 students as long as their English skills are no higher than ESLCO or Step Three
Programs are at NO COST to eligible students
Bus tickets are available to eligible students who live outside the catchment area of the summer school and require transportation
The program is designed to make learning fun and engaging
Good attitude, behaviour and attendance are expected of every student
Students are encouraged to bring school supplies and nut free snacks and drinks each day
Programs will run if there are sufficient numbers. There must be 12-15 students registered and attending the program
Visa students, visitors and students who did not attend an Ontario school in 2017-2018 may attend for a fee of $375.  Fees must be paid in advance by cash or debit at the Hill Park Learning Centre, 465 East 16th Street, Hamilton.  Office hours are Monday to Friday, 8:30 a.m. to 4:00 p.m., July and August 8:30 a.m. to 3:00 p.m., statutory and board holidays excepted
Confirmation of your student's registration will be emailed in late-June. If you don't receive the confirmation by June 27th, please contact the Hill Park Learning Centre for assistance at 905-561-2190
Registration can be completed with your student's Principal (Elementary Schools), Guidance Counselor or ESL Teacher.  Non-HWDSB students, please contact the

Continuing Education

Hill Park Learning Centre by calling 905-561-2190, for additional information. 

Updated on Monday, June 24, 2019.