Reach Ahead Music Programs for Next Year's Grade 8's – Register Now!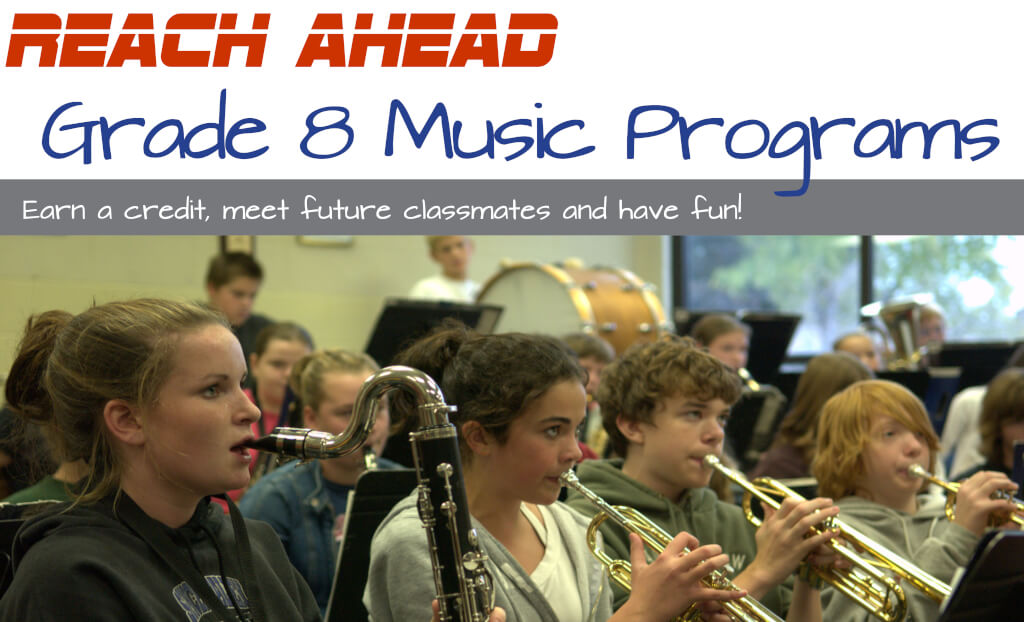 Our Reach Ahead Music programs for grade 8 students are now open for registration for the 2018-2019 school year!  If your current grade 7 student is interested in earning their first High School credit during their grade 8 school year, we encourage you to register them now for one of the fabulous FREE music programs!  Registration for these programs is only available until August 31, 2018.
Updated on Wednesday, June 06, 2018.