Waterdown Student Receives $155,000 in Scholarships Ahead of Grade 12 Graduation
We are roughly one month away from the end of the 2020-21 school year! For many of our Grade 12 students, this means a transition into post-secondary life. Some students will venture off to college or university, some will enter the workforce, and some will return to high school or take a year off.
For Hayley Galsworthy, the end of the school year means she gets to turn her dreams into a reality by entering Queen's University's Engineering program. She will be embarking on this new chapter of her life with some well-deserved financial stability, as the Waterdown District High School student is arriving on campus with a total of $155,000 in scholarships.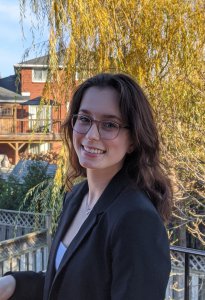 "I found out about all three of them on three consecutive days in the week before my 18th birthday," said Hayley. "That week was a whole whirlwind of emotion. Easy to say this year was one of the best birthdays ever!"
The John Evans Engineering Entrance Award is offered by the CEMF (Canadian Engineering Memorial Foundation) and is given to a female student going into an engineering undergraduate program. Hayley had to write a letter to the board, submit an audio recording of her passion for engineering, outline all of her community involvement, provide two reference letters, and create a presentation about why she wants to be an engineer before being selected for this $5,000 scholarship.
The Western Faculty of Engineering President Scholarship, valued at $50 000, is a part of the Western National Scholarship Program offered by Western University. This scholarship application was quite extensive for Hayley, involving a lengthy application with numerous questions about community involvement, a reference letter, an essay on a world issue, and a final interview.
The final and largest award is the Queens Schulich Leader Scholarship, which is valued at $100 000. This grant is offered by the Schulich Leader Foundation, which is one of the largest scholarship programs in Canada. For the Schulich award, each school is only allowed to nominate one candidate. Hayley was honoured to even be nominated for such a prestigious scholarship and even more honoured and surprised to receive it! Surprisingly, this was one of her smaller applications, with an essay outlining her involvement, descriptions of her top three accomplishments, a description of where she sees herself in ten years, and two reference letters.
"I found out about each of the scholarships through email, and every time I got a notification I started screaming with excitement," Hayley told us. "The Schulich Scholarship was the last one I heard about and I started crying tears of joy, so overwhelmed and grateful for all the opportunities offered to me."
In a year filled with so many challenges, these moments of joy have been important for Hayley. Like many students, the pandemic has taken its toll on her mental health and she has had to find ways to keep busy in order to avoid slipping into COVID fatigue.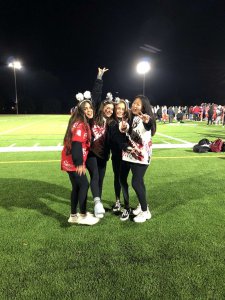 "In previous years when I wasn't as busy, not getting involved in my community, not working as much, or not in many clubs, I felt my mental health was slipping," said Hayley. "When I started to get a lot more involved in my job, community and school, I felt myself feeling more energized and excited about everyday life. I thrive off of getting involved and knowing that my actions have a larger impact past my own life."
Luckily for Hayley, Waterdown District is home to a wide range of clubs, sports, programs, and activities to help keep her busy and engaged throughout the pandemic. She says she owes a lot of her success to her school, as teachers and peers have pushed her to reach her full potential through extracurriculars.
This year alone, she was school Prime Minister, President of the Mental Health Club, and President of a program she founded called Succeed In STEM, which encourages younger female-identifying students to explore the world of STEM (Science, Technology, Engineering, and Math). To top it all off, she also participated in Athletic Council, DECA, Student Senate, and the Hamilton Me Project, a Hamilton-wide student program helping teens navigate COVID fatigue.
Along with the relationships made through extracurriculars, Hayley also credits her classroom teachers for challenging her to follow her dreams.
"Being a female going into STEM, it can be intimidating to go into a male-dominated field," Hayley explained. "Despite the gender inequalities in even some of my high school courses, the science and math teachers at Waterdown have always been so supportive and encouraging of me following a degree in engineering."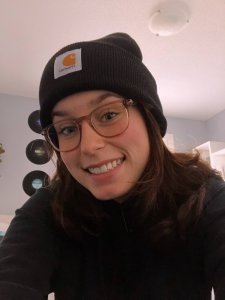 That support and encouragement has helped Hayley achieve a monumental step in her engineering adventure. The Grade 12 student has accepted an offer to join the Engineering program at Queen's University!
"Ever since I was a little girl, I had huge dreams for my university experience that didn't exactly seem realistic with my projected budget," said Hailey. "Now, I am able to live those dreams to the fullest."
Congratulations Hayley! Your hard work and dedication over your four years of high school, including this obstacle-filled senior year, has paid off. You are extremely deserving of these scholarships and we cannot wait to see what the future holds for you. We wish you the best of luck over your last month at Waterdown and during your next adventure at Queen's!
Updated on Saturday, May 29, 2021.