Waterdown and Westmount Emerge as Hockey Champions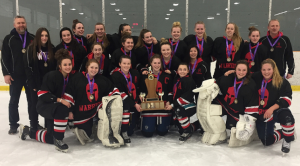 Waterdown shuts down Saltfleet for division-I girls hockey title
HAMILTON (February 28, 2017) – Waterdown's Ella Nielsen recorded a shutout as the Waterdown Warriors blanked the Saltfleet Storm 3-0 to win their second straight Hamilton public school division-I girls hockey championship on Feb. 28 at Chedoke Twin Pad Arena.
Nielsen turned away all of Saltfleet's scoring chances while Rachael Haunton scored what turned out to be the championship clinching goal just one minute and 33 seconds into the game.
Emily Ooosterveld and Mackenzie Lauretti also scored while Oosterveld added an assist on the game's final goal to give her two points.
The championship is Waterdown's seventh girl's hockey title.
The Warriors now represent Hamilton public at the Southern Ontario Secondary School Association (SOSSA) 'AAA' championship slated for Tuesday (March 7) in Grimsby, Ont. They open their quest for a berth in the provincial OFSAA championship with a 9:00am game and if successful will play again at 12:00pm in the SOSSA final. For more information on that event visit www.sossa.on.ca
Westmount edges Sir Winston Churchill for boys division-II hockey championship
HAMILTON (February 28, 2017) – The Westmount Wildcats edged the Sir Winston Churchill Bulldogs 3-2 for the HWIAC boys division-II hockey title on Feb. 28 at Chedoke Twin Pad Arena.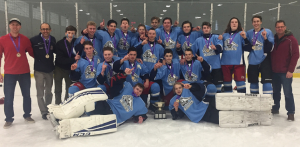 Blake Dunford netted the game-winner late in the second period with assists coming from Jared McCarthy and Easton May.  McCarthy opened the scoring for Westmount in the first period and recorded two points in the game while Brody Harris added a goal midway through the second period.
Eric Hicks and Ryan Chandler registered a goal apiece in the loss for the Bulldogs in a tightly contested game.
This was Westmount's third hockey title and their first since 2011-12. It also marked the fourth time Westmount has played in the title game having met Churchill three times previous having won all but one of those meetings (2010-11).
For the Bulldogs this is the third straight year they have walked away empty handed at the finals.
While Sir Winston Churchill was unable to claim the city championship, they will represent Hamilton at the Southern Ontario Secondary School Association (SOSSA) 'A/AA' championship next week. The SOSSA championship goes March 7th at Niagara on the Lake Arena in Niagara on the Lake, Ont. For more information visit www.sossa.on.ca.
EDITOR'S NOTE: The Boys Division-I Championship will take place tomorrow (Mar. 1) with No. 4 Saltfleet DHS facing off against No. 1 Sherwood SS. The puck will drop at 12:32pm at Mountain Arena.
TV: Catch High School Hockey on Cable 14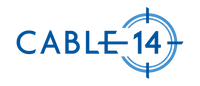 Catch all the action from today's games on Cable 14 as they rebroadcast both boys and girls championships on TV.  The boys division-II championship will air on Wednesday, March 1 at 9:00 p.m. while the girls championship will be seen on March 2 at 9:00 a.m.
Updated on Wednesday, March 01, 2017.