A Virtual Evening with Karl Subban
Download Flyer: Virtual Evening with Karl Subban, June 15
The Hamilton-Wentworth District School Board (HWDSB) Parent Involvement Committee invite parents, guardians and caregivers, educators and students to
A Virtual Evening with Karl Subban |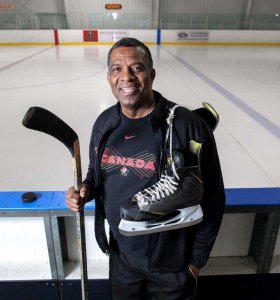 Helping Students Fulfill their Potential
Tuesday, June 15, 2021 | 7:00 p.m. – 8:00 p.m.
(Keynote at 7:00 p.m. followed by Moderated Questions)
Virtual Platform: MS Teams
RVSP to info@hwdsb.on.ca by Friday, June 11, at 4pm
KARL SUBBAN is the ultimate hockey dad. Despite never playing the sport, the former high school principal and father of five has raised 3 NHL Players. Having dedicated his life to helping others reach their potential, Subban knows the value of hard work, devotion, and sacrifice. And in his powerful talks—as well as his memoir, How We Did It—Subban explores teamwork and leadership through his unique perspective as an educator and the head of a successful hockey family—helping leaders, coaches, and mentors in their quest to shape the next generation.
Learn more about Karl Subban
*This event is supported by the Ministry of Education through a Parents Reaching Out Grant
Updated on Wednesday, June 09, 2021.