Summer Tutoring Registration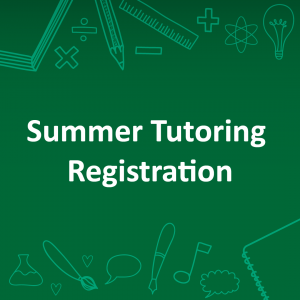 Free tutoring opportunities will be provided in summer 2022 for elementary and secondary students in the Hamilton-Wentworth District School Board.
These programs are funded by the Ontario Ministry of Education as part of the Learning Recovery Action Plan to support learning recovery and mental health for students following two years of learning disruption because of the COVID-19 pandemic.
The registration process for programs offered this summer varies. Please refer to the specific program for instructions on how to register. Enrolment into tutoring services is based on space and determined by the partnering agency.
Tutoring services provided by community partners are run independently from the HWDSB. Please register directly with the provider and direct any questions to the provider.
Partners for summer tutoring are non-profit and there will be no charge to students.
Contact information for tutoring partners:
BGC Hamilton-Halton
Phone: (905)549-2814
Email: frontdesk@bgchh.com
Website: www.bgchh.com
Learning Disabilities Association of Halton-Hamilton
Munar Learning Center 
Rafiki Hamilton
ONLY for Grade 1-8 French Immersion students
Call or text Lillian Kabamba: 289-698-3310
Website: www.rafikihamilton.com
YMCA
Questions related to Tutoring can be directed to the partnering agency. For general inquiries, please contact HWDSB at info@hwdsb.on.ca or 905-527-5092.
Visit HWDSB's Tutoring website to learn more.
Updated on Wednesday, June 29, 2022.